Georgian Dream Seizes Local Administrations from Elected UNM Incumbents
Publication: Eurasia Daily Monitor Volume: 10 Issue: 63
By: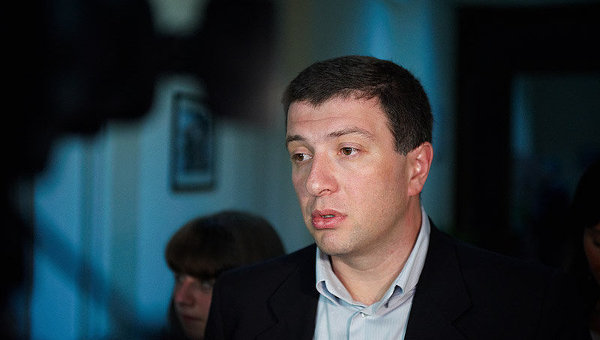 Six months into Georgia's regime-change, "transfer of powers" and "co-habitation," these processes are still far from "orderly." The most (or best) that may be said is that they are peaceful, in the sense of being non-violent. However, former government officials are being threatened with repressions, and the Georgian Dream government tends to operate extra-legally in a number of ways, including via unlawful takeovers of local administrations throughout the country, under duress and threats of force.
That process is under-reported because it takes place in the countryside, far from Tbilisi or other major cities. The local authorities being forcibly removed had been elected in the country-wide local elections of May 2010, which were assessed as free and correct in the consensus of Western observers. The then-governing United National Movement's (UNM) candidates won those local elections in a landslide, but UNM went on to lose the October 2012 parliamentary elections, and is now the opposition in parliament. Local elections are due to be held across the country in 2014.
The distinction between parliamentary elections and local elections seems to be completely lost on Georgian Dream, from its top leadership to local-level activists. They act on an oft-expressed conviction that "times have changed" and the transfer of powers at the central government level must be reproduced at the level of local administrations now. They are not waiting until the 2014 country-wide local elections. Instead, they are replacing the elected local administrations, not through elections, but through coercion. This process amounts to the unlawful reversal of the 2010 local elections.
Georgia's administrative units include 69 provincial districts ("municipalities") plus five larger cities (Tbilisi, Kutaisi, Batumi, Poti, Rustavi). Each unit has a local council (Sakrebulo, directly elected by voters) and a chief executive official (Gamgebeli, elected by the Sakrebulo and answerable to the executive branch of government). From October 2012 to date, elected UNM representatives have been unlawfully removed from Gamgebeli offices and Sakrebulo councils across the countryside in a steady process.
At last count toward the end of March, 54 Gamgebelis with their staffs, and 25 Sakrebulo chairmen with their staffs, had been removed and replaced by Georgian Dream. According to reports of the International Society for Fair Elections and Democracy (ISFED, with focus on local self-government), most of those changes have been imposed through verbal and physical assaults, picketing offices and barring officials from performing their functions, threats to relatives and businesses, summons for questioning on usually unsubstantiated charges, and ultimately forcible seizures of administrations' offices to install Georgian Dream nominees. Local groups of party activists, often encouraged by Georgian Dream parliamentary deputies from the respective districts, participated in these unlawful actions, out of sight of most Western observers. The police has made no attempt to stop this process (ISFED reports, www.isfed.ge, February 12, March 26).
Prime Minister Bidzina Ivanishvili and other Georgian Dream figures have acknowledged their responsibility for what has been happening. Responding to criticism on this issue during a conference of civil-society groups, Ivanishvili stated: "My view from the very beginning was not to interfere [in local government affairs] and let the [incumbent] Gamgebelis continue their work. However, I was soon persuaded to take a different course of action, because letting [these] processes develop spontaneously would have triggered more chaos" (Civil Georgia, February 18).
Internal Affairs Minister Irakli Gharibashvili had publicly given that unlawful process an early green light: "We refrain from interfering in the events around local government bodies. We monitor the situation and do not intervene, up to a certain point, in order not to exacerbate the situation" (Interpressnews, December 12, 2012). In other words, the police was merely supposed to watch for a possible escalation of violence, but otherwise not interfere with unlawful actions by Georgian Dream supporters.
Among Georgia's cities, Tbilisi became the first to have a mayor directly elected by voters, based on UNM-instituted electoral reforms in 2010. The popularly elected mayor is Gigi Ugulava (one of UNM's pivotal figures) and UNM held a comfortable majority on Tbilisi's city council, prior to the change of government. Tbilisi's city council is a prime takeover target for Georgian Dream. At present, Ugulava along with a number of city council members and officials are being prosecuted by the Ivanishvili-controlled Prosecutor's Office (see EDM, April 3). Whereas, others are being intimidated into changing their UNM affiliation, in which case the prosecution or investigation seems to stop. Out of 38 Tbilisi city council members, 13 UNM members have changed their party affiliation under pressure, bringing Georgian Dream very close to a majority on the council at last count (on April 2 by UNM). Georgian Dream intends to call a pre-term election soon to fill three vacant council seats, which could give Ivanishvili's team control of the capital city (Civil Georgia, April 2).