Kazakhstan Faces Militarization of the Caspian
Publication: Eurasia Daily Monitor Volume: 13 Issue: 58
By: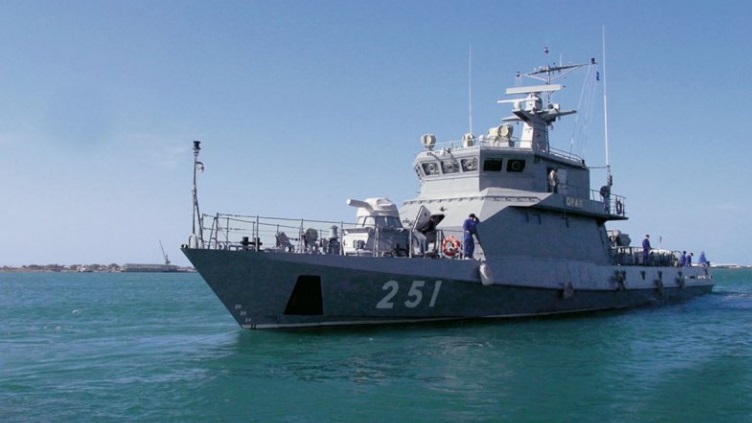 In late February, Russian TV channel Zvezda, which is wholly owned by the Ministry of Defense, broadcast a video about a new type of assault boat that will be commissioned next year as part of Russia's strategy to boost its coastal defense. The Murena-class fast assault air-cushion craft will run on a couple of high-temperature gas turbine engines, 10,000 horsepower each, and will be capable of transporting troops and equipment during rapid response operations of an unspecified nature. The new boat will notably be deployed to the Caspian Sea (Zvezda, February 26; RIA Novosti, February 28).
Following the March 2014 annexation of Crimea, tensions are high between Russia and Ukraine in the Black Sea, where Moscow has since considerably reinforced its military presence. Another area of brewing geopolitical tensions is the eastern Mediterranean, largely because of the Vladimir Putin government's direct military support to the embattled regime of Syrian President Bashar al-Assad. The Russian Armed Forces operate a logistics facility at the Syrian port of Tartus, in addition to an airbase in Latakia. Both facilities continue to service Russian combat troops, despite Putin's recent announcement of a partial withdrawal from Syria (Tvc.ru, March 17, 2016; Korrespondent.net, October 2, 2015; UNIAN, September 14, 2014).
Two weeks after Zvezda showed off the Russian navy's projected assault capabilities, neighboring Kazakhstan's media reported that a company called Ziksto was ready to build a prototype naval mine for the Kazakhstani navy. Based in Petropavlovsk, northern Kazakhstan, Ziksto was established in the 1940s on the basis of a Russian defense manufacturer, whose personnel had been evacuated from Moscow during World War II. The company currently belongs to Kazakhstan Engineering, the main state-owned entity responsible for the development of domestic military technologies. "There are ongoing discussions about the strengthening of Kazakhstan's coastline against a potential attack by a foreign enemy. We would be happy to provide our assistance," Ziksto CEO Valery Spitsyn was quoted as telling the media (Express-k.kz, Inform.kz, March 9).
These reports have prompted rumors about whether an upcoming addition to the Russian Caspian Flotilla's combat force could in any way jeopardize the security or even the sovereignty of other littoral states, such as Kazakhstan. What many observers have overlooked so far is that Ziksto also has an existing contract with Russia, which it recently signed within the framework of the Moscow-led Collective Security Treaty Organization (CSTO). The contract provides for the delivery of the same or closely related naval mine technology to Russia by a Kazakhstan-based manufacturer. Kazakhstan Engineering and the Russian defense ministry clinched the deal last year in what appears to be a normal working procedure as applicable to bilateral military cooperation (Ke.kz, Mod.gov.kz, March 9).
Earlier, in January 2016, it was reported that a shipyard near St. Petersburg was putting the finishing touches on a brand-new minesweeper provisionally called Alatau, after a mountain range in southern Kazakhstan's Almaty Region, for the Kazakhstani Caspian fleet. The ship was first launched in the water in October 2015 and it has since been subjected to several stages of testing aimed at calibrating it for real-life conditions. As in the case of the naval mine project pioneered by Ziksto, the construction of Alatau is based on bilateral military cooperation and technological transfers under the CSTO's aegis. The initial contract was signed back in 2013 and implies the construction of not one, but several ships, all of which will be used on the Caspian, the only sea Kazakhstan has access to (Inform.kz, Lenta.ru, January 6).
Kazakhstan is actively pursuing the modernization of its naval forces and has a special government-funded program to that effect until 2020. The navy currently comprises three missile boats named Kazakhstan, Oral (the Kazakh name of the Ural River, which passes close to the western border with Russia), and Saryarka (the name of the steppe in the center of the country). The western Kazakhstan–based Zenit shipyard is further working on the design of a series of smaller boats. In the past, the government made acquisitions from Turkey, South Korea and the United States, although Russia remains its closest partner on naval issues. Overall, Kazakhstan lags significantly behind other Caspian states in terms of seaborne offensive and defensive capacity. With Russia at the top of the five-country list, Iran, Azerbaijan and Turkmenistan all have invested substantial amounts of money into the modernization of their respective navies (Korabli.eu, March 23; see EDM, April 24, 2013).
While Russian-Kazakhstani military cooperation still reflects the trust that the two countries have in each other's intentions, Russia's growing bellicosity clearly stands as a source of worries for Kazakhstan. Last October and November, Russian ships fired a salvo of ship-launched cruise missiles from the Caspian against targets in Syria. The missiles traveled approximately 1,500 kilometers and hit several dozen facilities belonging to the Islamic State extremist group. Most experts agree that Russia could have done the same at a much lower cost by deploying its Syria-based planes to drop bombs on the Islamic State, but the purpose of this campaign was most likely to show the world what Russia was capable of (RIA Novosti, November 30, 2015; Lenta.ru, October 8, 2015). For Kazakhstan, that means not only that it increasingly has to deal with an unpredictable, saber-rattling ally but also that other Caspian countries are themselves likely seek to beef up their defenses in a bid to contain Russia.