Kremlin Must Make Final Decision on War Soon as Diplomatic Runway Grows Short
Publication: Eurasia Daily Monitor Volume: 19 Issue: 13
By: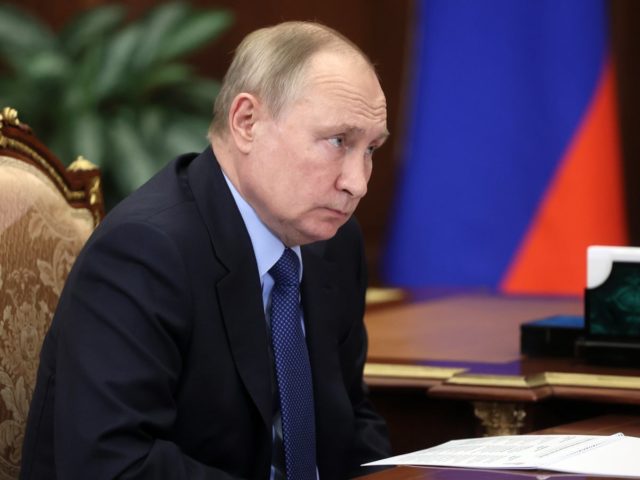 At a joint presser in Moscow, on February 1, together with visiting friendly leader Hungarian Prime Minister Victor Orban, President Vladimir Putin accused the United States and its North Atlantic Treaty Organization (NATO) allies (Hungary has been a member of the Alliance since 1999) of ignoring Moscow's key security demands. Those include: "No more NATO expansion"; "No attack weapons deployed close to Russian borders"; and "NATO withdraws its military infrastructure in Europe to 1997 positions—to before any expansion." Putin also accused the West of using Ukraine as "a tool" in efforts to contain Russia and/or lure it into a devastating war. The Kremlin head insisted Russia does not want to fight or "invade" anyone, including Ukraine, while Moscow is continuing to assess the written replies (or "memorandums") it received from Washington and from NATO headquarters in Brussels. Putin seemed to imply Moscow will continue to negotiate with its Western counterparts; though previously, Russian diplomats insisted on receiving a swift response from the West, implying Russia's patience had run thin and their country could resort to "military-technical measures" if diplomacy did not bring rapid, desirable results (Kremlin.ru, February 1). The exact nature of those possible "military-technical measures" has not been spelled out, but there have been plenty of theories: anything ranging from further threats, to cyberattacks, announcing the deployment of additional nuclear weapons aimed at Europe (see EDM, February 1), or demonstrations of military determination designed to force the US and NATO to bend.
Washington asked Moscow to keep confidential the text of the memorandum it sent in reply to Russian security demands. Russian Foreign Minister Sergei Lavrov reluctantly agreed but "predicted" a week ago that the documents would not stay confidential for long, likely to be leaked to the press by any one of the NATO allies or Ukraine, with which the US had shared the contents (see EDM, January 27). Indeed, on February 2, the Spanish daily El País published the texts of both the US' and NATO's written replies to Russian demands. The authenticity of the published documents was confirmed in Moscow and in Washington, though the Kremlin additionally stated it had not leaked them (Interfax, February 2).
The published Western responses were described as "impudent" by leading ruling United Russia party deputy Vyacheslav Nikonov, who added, "It is not clear if there is any room left for further negotiations" (Interfax, February 2). Lavrov described the NATO reply as "shameless," though he praised the US memorandum as "diplomatic" in form. The Moscow liberal daily Kommersant crudely described the NATO document as a "Fuck you [sic]" telegram sent from Brussels to Moscow (Kommersant, February 3). Putin's Russia has strict legal censor laws forbidding the public use or publication of obscene language; but apparently, the editorial board of Kommersant decided that covers only explicit speech in the Russian language—an English proverb in connection to NATO may pass.
According to the text of the leaked memorandum, the US rejects Russian demands to forbid Ukraine or any other country from joining NATO, and it does not recognize a Russian veto over the Alliance's defensive infrastructure. However, it offered to continue negotiations on mutual security concerns, reciprocal military transparency, de-escalation and arms control—items Moscow may find interesting. Washington proposed to allay Putin's public fears of US Aegis Ashore missile-defense (MD) bases in Poland and Romania by possibly organizing inspections to verify there are only SM-3 interceptor missiles deployed there and not Tomahawk attack cruise missiles, as Moscow has charged in the past (see EDM, May 12, 2016). In return, Moscow ostensibly could allow a US inspection of two Russian missile bases of Washington's choosing. Russian experts believe Moscow may eventually be interested in some of the US proposals on mutual transparency and arms control but not in the short term, according to Kommersant. For now, Moscow's demands are clear: political concessions first and technical detailed negotiations second. The Russian side fears that changing course at present could be seen as a sign of weakness (Kommersant, February 3).
The diplomatic scorched-earth tactics that Foreign Minister Lavrov and his deputies are engaging in seem to have been unsuccessful at generating any tangible concessions from the West and have failed to seriously split the Western alliance. A decisive moment of truth has now arrived: Were the drastic Russian security demands mostly bluff, and will Moscow now back down and begin deescalating since its bluff has been called? Or will Moscow instead raise the ante, implementing its promised further "military-technical measures, whatever they may be, to forcefully pressure the West into concessions?
A large contingent of Russian troops has deployed to Belarus from the Russian Far East (see EDM, January 20, 26, February 2)—up to 30,000 according to NATO sources—while the US began moving some 3,000 soldiers to the Alliance's eastern flank, into Poland and Romania. Large numbers of Russian forces are deployed close to Ukraine, and many more may swiftly move in and begin operations, if given marching orders (Interfax, February 3). The overall battle readiness of the Russian Armed Forces seems to be at an all-time high, including the Military-Maritime Fleet (navy) and the Strategic Rocket Forces. Official reports state that land-mobile Yars intercontinental ballistic missiles (ICBM) are being moved out of permanent bases and placed in war-time firing positions across different locations in Russia (Militarynews.ru [1] [2], February 2). But it is impossible to maintain the entire military apparatus indefinitely in such a heightened state of readiness. The Kremlin will have to make a decision soon (possibly before the end of February 2022) to either go into action or begin to deescalate.
For now, Putin seems to be taking a pause, perhaps enjoying the undiluted attention of the entire world, holding multiple face-to-face and virtual talks with world leaders, with still more planned. And on February 4, Putin is expected in Beijing, at the opening ceremony of the Winter Olympics, where he will meet with President Xi Jinping. Though China stresses the need to resolve the current crisis between Moscow and the West diplomatically, it is still seemingly Russia's main foreign backer. After Beijing, Putin will need to decide his next move—assuming, of course, that the decision has not been made already and that all the present activities are not merely a tactical cover-up for a coming strategic surprise.