License Plate Ban in EU May Alienate Russian Population
Publication: Eurasia Daily Monitor Volume: 20 Issue: 152
By: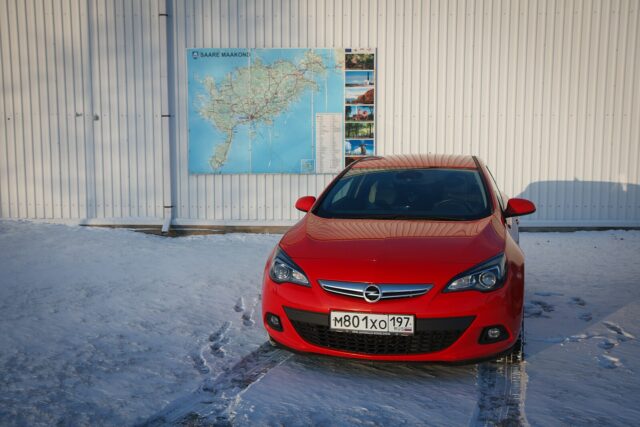 In September 2023, all European Union member states bordering Russia introduced an entry ban on cars sporting Russian license plates. Estonia, Latvia, and Lithuania were the first to implement the policy, albeit with Vilnius leaving open an exception for transit from the Russian exclave Kaliningrad to Russia (Svoboda, September 13). Poland and Finland implemented similar restrictions days later (Trans.ru, September 18). Helsinki has instituted exceptions for Russian diplomats and those entering Finland for humanitarian reasons. Warsaw's policy did not include any exceptions.
These steps are being carried out in connection with the recent EU sanctions packages on Russia. Beyond the entry ban, cars with Russian license plates located in EU countries may be confiscated. The first such case occurred in Germany last year. At that time, German officials claimed they were implementing the sanctions measures instituted by the European Commission back in 2014 (DW, September 10). This decision was originally interpreted as a ban only on the import of Russian cars into Europe for the purpose of selling them. The ban has now generally extended to the simple passage of private citizens across the border. According to Russian media, personal belongings of Russian travelers, including smartphones, jewelry, and laptops, are also at risk of being confiscated (RBC, September 10). The European Commission clarified its position on confiscation of personal property, stating that customs officers should be guided by "common sense."
The European Commission has justified such policies in an effort "to reduce the Kremlin's income so that it cannot continue to finance the war against Ukraine" (Golosameriki.com, September 15). However, it is unclear how a car owned by a private Russian citizen increases the Kremlin's income. Official policy in some EU members actually leads to increased revenues for Moscow. Some Russian citizens who have permanently relocated to the Baltic region have no choice but to sell their cars in Russia and, being "non-residents" of the country, are forced to pay a 30-percent tax to the Russian central budget. These revenues go directly to financing the Kremlin's war. Another option is to re-register the car in the country of residence, though this is no less expensive for the owner. For example, after tightening sanctions, Estonia granted a six-month grace period for re-registration of cars with Russian plates, but the costs of this process can reach as much as one-third of the car's overall value (Rus.Err.ee, September 24).
The Baltic states take varying approaches to handling their ethnic Russian populations. Today, about 85,000 Russian citizens live in Estonia, where public attitudes toward this group is the most liberal in the region. Latvia and Lithuania, in contrast, are actively considering the deportation of disloyal Russians (Rus.Err.ee, August 7). Latvia canceled previous permanent residence permits for Russian citizens and made obtaining a new one conditional on passing a Latvian-language exam (Rus.Delfi.lv, August 22).
Even with these variations, the Baltic governments generally agree that these policies are necessary to put pressure on Moscow to stop its war against Ukraine. For example, Estonian Foreign Minister Margus Tsahkna has voiced her belief that the entry ban on Russian cars "increases the cost of aggression against Ukraine for Russia" (Rus.Postimees.ee, September 13). Some Estonian journalists argue that this measure will force the Russians to influence the Kremlin to stop the war (Rus.Postimees.ee, September 16).
These sentiments represent a typical misconception of democratic countries, where citizens have the opportunity to influence government decision-making. In the Russian case, this recipe does not work. Any protests against the war in Russia are harshly suppressed, and their participants are sentenced to long prison terms (see EDM, October 6, 2022). Russian President Vladimir Putin seemingly seeks to "revive the Soviet Union" by abolishing civil liberties, imposing a single imperial ideology, and creating an atmosphere of universal fear.
As a result, an entry ban on privately owned cars with Russian plates will likely fail to trigger widespread resentment against Putin. It may in fact have the exact opposite effect. Kremlin propaganda consistently portrays such policies as yet more proof of European "Russophobia." Putin's critics have rather limited room for maneuver here as the Kremlin seeks to throw them into prison, on the one hand, but they are not allowed to enter Europe, on the other.
Some contradictions in the EU's sanctions policies have led to criticism in Russia and elsewhere. For example, at the same time that EU countries were implementing their entry bans, Brussels began lifting sanctions on some media magnates close to the Kremlin (BBC News Russian, September 19). European countries continue to buy oil from Russia, thereby directly financing the war (Oilcapital.ru, September 5). This past summer a scandal erupted in Estonia involving Prime Minister Kaja Kallas. Despite all her official statements about severing ties with Russia, it came to light that Kallas' own husband continued to do business with Russian companies (Rus.Err.ee, August 28). Such double standards significantly reduce the legitimacy of the EU's sanctions regime.
That is not to dismiss the Russian population's partial complicity in this war. Russian citizens bear a collective moral responsibility for electing a militant leader, allowing him to remain power, and then standing by when he attacks neighboring countries. Nevertheless, not every Russian citizen supports the war, and it would be a violation of basic human rights to punish the Russian population as a whole for the Kremlin's actions.
Western sanctions against Russia must be consistently re-assessed to determine their effectiveness—namely, in stopping the war against Ukraine. The main targets of such measures should be those who give military orders and spread imperial propaganda. Punishing the Russian people simply on the basis of their citizenship will likely not lead to widespread public protests against Putin, instead adding fuel to Russian narratives. It may be useful to remember the phrase by German-American historian Hannah Arendt: "If everyone is guilty, then no one is to blame."