Lukashenka Attaches New Importance to Self-Reliance in Belarusian Defense Industry
Publication: Eurasia Daily Monitor Volume: 11 Issue: 175
By: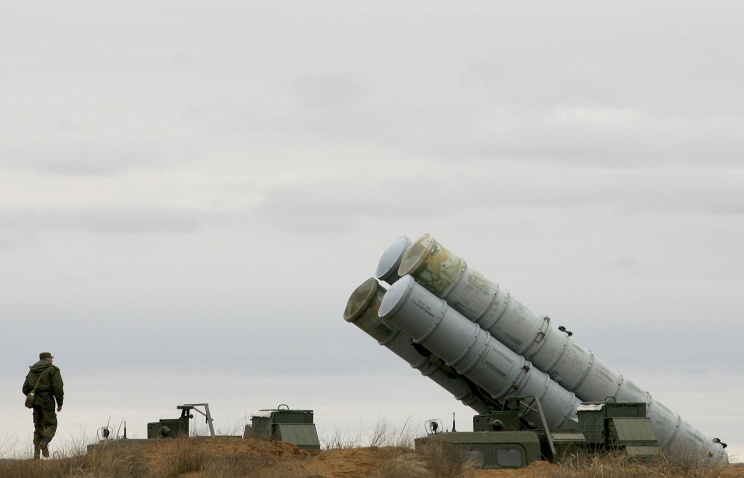 Reiterating statements he made this past summer, Belarusian President Alyaksandr Lukashenka instructed his government, on September 23, to create a highly mobile and advanced military equipped with modern, domestically-produced arms and vehicles. The seriousness with which Belarus's head of state considers this task was unambiguous; as he told all the ministers present, "I would like to warn everyone: may [G]od have mercy on you if you fail the program I have outlined" (president.gov.by, September 23).
President Lukashenka listed a number of priorities for the Belarusian defense industry, underscoring the need "to give protection to army units, [and for the armed forces to reach] high mobility, manageability, and the ability to carry out recon mission and deliver fire strikes at long distances." Furthermore, he underscored that Belarus must develop a closed-loop military industrial production process, preventing the country from becoming beholden to foreign arms exporters or foreign-produced parts and components. "Weapon manufacturing differs from conventional product manufacturing. We cannot rely on buying weapon parts. We will have to create parts on our own. Even if today you strike a deal with a partner to make some kinds of weapons, keep in mind that tomorrow you may lose the partner. Nobody is going to give or sell what we need today—advanced weapons—even for a lot of money. You can see it in the example of our [neighbor] Ukraine," the Belarusian president noted (president.gov.by, September 23).
Lukashenka was clearly alluding to Ukraine's inability, so far, to receive or purchase much-needed defensive weaponry from the United States or its European allies for Kyiv's war against Russia and Russia-backed separatists. But France's political decision to suspend the delivery of Mistral helicopter carriers it had sold to Russia may also have crossed Lukashenka's mind (France24, September 4). Ultimately, however, a closer concern for Minsk is undoubtedly Belarus's relationship with its largest weapons provider and security partner—Moscow.
Virtually all of the Belarusian Armed Forces' military equipment is made up of legacy Soviet systems or more recent purchases from Russia (globalsecurity.org, September 27, 2012; February 19, 2013). Belarus's air defense capabilities are even more reliant on Russia. The country is part of a Moscow-initiated regional joint air-defense system (see EDM, July 25, 2012), for which Minsk recently received (for free) four of the aging but still remarkably capable Russian S-300 surface-to-air missile (SAM) systems (ITAR-TASS, July 10). And as Belarus expert Grigory Ioffe notes, Russia has generally been unwilling to sell Minsk the latest modern arms, but when it provides them, they are usually accompanied by Russian personnel who need to be stationed on Belarusian soil (see EDM, October 1). A case in point—in addition to the S-300s—has been the hosting of advanced Su-27 Flanker fighter jets, along with their Russian operational and maintenance crews, at the Belarusian Bobruisk airfield (RT, March 12, 13).
In light of these serious limitation in Belarus's defense sector and its overreliances on Russia, Lukashenka underlined key areas of focus for his country's arms manufacturers. First of all, he named highly mobile, armored vehicles, which could be used for reconnaissance missions or to swiftly transport special forces units over long distances, where they would be able to deal "unacceptable damage to enemy units." A prototype of this kind of four-wheeled vehicle is already complete. Second, he noted that domestic defense companies have already "mastered" the skills necessary to repair and modernize Belarus's air force, heavy armor, air defense systems, as well as reconnaissance and radio warfare equipment. Third, he affirmed that domestic companies were developing an unmanned aerial vehicle (UAV) for reconnaissance, which will have a flight range of over 100 kilometers (president.gov.by, tvn24, September 23). Lukashenka was referring to the Grif-1 drone, produced by the "558 Aircraft Repair Plant" in Baranovichi. According to the Belarusian president, domestic arms manufacturers are now working on extending this UAV's flight time from 4 to 6–8 hours (tvn24, September 24).
Lukashenka's September 23 remarks largely reaffirm comments he made on June 24, while touring a weapons factory in Borisov. During this official visit, he also declared the need to develop a fully indigenous multi-role, armored personnel transport for use by the army, special forces and the interior ministry. He stressed that highly mobile systems such as the four-wheeled combat vehicle being developed at the Borisov plant is more important to the Belarusian armed forces than "even tanks, planes and so on" (tvn24, September 24). Additionally, he declared that Belarus must develop its own air-defense missile system to substitute the S-300s it currently receives from Russia. He called on domestic optics and electronics makers to help support this project. Finally, he announced that Belarus would be producing its own grenade launchers and mobile rocket launchers (Rzeczpospolita, June 25).
In observing Minsk's evolving security and defense policies, and by following Lukashenka's remarks (see EDM, April 1, July 18), it becomes readily apparent that the Belarusian president has drawn some dramatic conclusions regarding the safety of his country's statehood in the shadow of Russia's regional aggression. In particular, Moscow's invasion and forced destabilization of Ukraine has provoked concern in Lukashenka, who declared in July 2014: "There is a devaluation of international norms of action, a destruction of the system of international law being formulated over decades. One thing is clear: the weak are beaten, while the strong must be taken into account." Belarus needs to be strong politically and economically, Lukashenka noted (tvn24, July 17), thus this emphasis on developing a fully domestic arms industry—a strategy of self-sufficiency he has also extended to the production of consumer goods (tvn24, June 18).
He is clearly determined not to unquestioningly rely on Russia, Belarus's closest ally and fellow member of the Collective Security Treaty Organization (CSTO), despite the fact that provisions within the CSTO agreement allow members to purchase weapons from each other at a steeply discounted price (EurasiaNet, May 21, 2009). And the kinds of weapons and equipment he has been calling for suggest both a preoccupation with the threat of "little green men" (against which highly mobile armored vehicles carrying special forces or interior ministry troops could be ideally utilized) as well as a conventional violation of Belarusian airspace (hence the call for modern air-defense systems).
Nonetheless, Lukashenka's strategic vision of an independent arms industry will be exceedingly challenging to achieve. After many decades of being thoroughly tied into the Russian/Soviet defense sector, Belarus will have a difficult time breaking such ingrained manufacturing supply chains or even developing domestic research and design expertise—particularly, considering how limited Belarus's cooperation with other foreign arms producers is, aside from Russia.
But this close security relationship cuts both ways: Moscow relies a great deal on Belarus in its defense plans for western Russia (Belarus Digest, September 4, 2014; kremlin.ru, February 5, 2010). And if Russia's regional bellicosity continues to erode Belarus's trust in its large ally, the Kremlin may find itself deprived of a key ally on its northwestern flank.