MOSCOW AGAINST INTERNATIONAL LEGAL ORDER IN TRANSNISTRIA
Publication: Eurasia Daily Monitor Volume: 3 Issue: 47
By: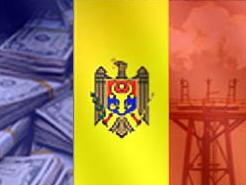 Russia is reacting aggressively against the introduction of a lawful, internationally approved trading regime on an international border not its own. This fact bears direct relevance to Moscow's bid for admission to the World Trade Organization. In Washington on March 7, Russian Minister Sergei Lavrov urged U.S. President George W. Bush to support Russia's prompt admission to the WTO and cited Bush as promising to "take this issue under his personal control" (Interfax, March 7). If so, the White House will have to look at Moscow's overt attempts to maintain Europe's last major "black hole" of unlawful trade and illicit trafficking on this border.
Beginning with Lavrov's own March 4 statement on this issue, Russia's Ministry of Foreign Affairs is issuing daily statements assailing Ukraine's measures and urging a return to the pre-existing situation. An interagency delegation representing Russia's Ministry of Foreign Affairs, Security Council, the Russian Prime Minister's office, and other agencies has been dispatched to Transnistria to demonstrate support and possibly recommend Russian response moves. Russian state-controlled television reinforces these messages. Duma Chairman Boris Gryzlov has criticized Ukraine's "incomprehensible position that ignores Transnistria's interests" (Interfax, March 6); and the Duma's CIS Affairs Committee chairman Andrei Kokoshin asserts Russia's right to defend the "interests of compatriots" in Transnistria who, by his definition, form 80% of Transnistria's population (RTR Russia TV and Radio Mayak, March 7). (In reality, Russians are the third-largest ethnic group in Transnistria, behind Moldovans and Ukrainians).
Russian Ministry of Foreign Affairs and other official statements characterize Ukraine and Moldova's measures as a suddenly imposed "economic blockade" of Transnistria and claim that "Russia's interests are directly affected" as well. They urge "immediate reconsideration of Ukraine's measures and holding consultations among all interested parties with a view to adopting mutually acceptable decisions." Expressing "alarm" over the situation, Russia's Ministry of Foreign Affairs rejects "Chisinau's and Kyiv's attempts to claim that they are introducing order on that border, whereas in fact they attempt to pressure Tiraspol economically into capitulating politically." All Russian statements, beginning with Lavrov's, call for implementation of the 1997 Moscow Memorandum, terming it an "international document in force" (Interfax, Itar-Tass, March 4-7).
The "blockade" charge ignores the fact that Moldova and Ukraine are actually inviting Transnistria's business entities to conduct legal export-import operations, with tax incentives for legalizing their status with Moldova and entitlement to commercial advantages on foreign markets that Moldova enjoys as a WTO member. Starting last December Chisinau held a series of well-attended conferences for Transnistria-based companies, with Ukrainian and EU participation as well, announcing and explaining the changes in detail.
Moscow's proposal for reconsideration by all "interested parties" implies a return to the previous situation, restoring Tiraspol's de facto veto power through joint decisions about the border regime, and bringing Russia into the decision-making process on a border that is not Russia's. The call to implement the Moscow Memorandum, which Yevgeny Primakov had imposed on a then-isolated Moldova, ignores the fact that the document was never written into any law. One of its points said that Transnistria may conduct its own external economic relations, but even this did not authorize trade outside any recognized legal framework, without customs clearance, and against the rules and regulations of international organizations. The latter were essentially absent from the scene then, but are here to stay now.
Some of Moscow's statements are suddenly treating Kyiv with the same disrespect they traditionally reserved for Chisinau. For example, Russia's Ministry of Foreign Affairs' March 6 statement instructed, "The situation demands realism from Chisinau and Kyiv, but the course of events shows the opposite. One wonders about the political responsibility of those taking such decisions" (Itar-Tass, March 6). The Ukrainian Ministry of Foreign Affairs' reply expresses "astonishment at the Transdniester side's and Russian MFA's inadequate reaction" and notes that the normalization of the situation at the border and the introduction of a legal framework for trade are part of Ukraine's international obligations (Interfax-Ukraine, March 7). For their part, Moldovan Prime Minister Vasile Tarlev, Reintegration Minister Vasile Sova, and other Chisinau officials have issued detailed rebuttals of the "blockade" charge.
Tiraspol authorities are retaliating by blocking the movement of Moldovan and Ukrainian transport on railways and highways at the "borders" of Transnistria. Many trains and large numbers of trucks are being held since March 4 at Transnistria-controlled transit knots and checkpoints. Some transport from or to Russia is also immobilized there, but no Moscow official is heard protesting.
Igor Smirnov and other Tiraspol leaders have ordered these retaliatory steps against Chisinau and Kyiv and deployed pickets of pro-Smirnov political groups to reinforce the guards at the closed "border" checkpoints (Olvia Press, March 4-7). Tiraspol authorities are worried by the growing number of Transnistria business entities accepting Chisinau's offer and registering there. To stop that trend and to avoid shrinkage of its tax base, Tiraspol is cutting off transport links with Ukraine and right-bank Moldova and generating a state-of-siege atmosphere on the left bank. Russian state-controlled television networks show scenes from the transit points shut down by Tiraspol as "evidence" that Moldova and Ukraine are "blockading" Transnistria.
The Kremlin is considering its options. Officials including Lavrov, Kokoshin, plenipotentiary representative for the Transnistria conflict Valery Nesterushkin, and the head of the interagency delegation now in Transnistria, Valery Kenyaykin, among others, are hinting that Moscow might issue a political determination that the measures at the border constitute a "blockade," and on that basis assist Transnistria to avert a "humanitarian disaster." The forms such "assistance" might take remain unspecified. Kremlin consultant Sergei Markov, who often reflects the gist of inside debates, lists four possible options for Transnistria and implicitly for Moscow: a) stubborn but short-lived resistance to the "blockade," leading to economic collapse; b) regime change in Tiraspol to arrange a surrender; c) military action as a last possible resort by Tiraspol; and d) "breaking" the blockade. Markov firmly supports the fourth option, but without suggesting ways and means. (Russian Television Channel One, Itar-Tass, Interfax, Channel Five TV [Kyiv], March 7).