Moscow, Tiraspol Raise Preconditions To Negotiations On Transnistria Conflict (Part Two)
Publication: Eurasia Daily Monitor Volume: 8 Issue: 33
By: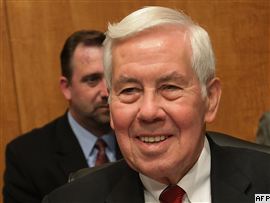 Moscow and Tiraspol seem intent on stonewalling the negotiations on the Transnistria conflict with Moldova indefinitely, and are marshalling arguments to justify the obstruction. For the most part, Tiraspol is fronting for Moscow in airing these arguments publicly. They are reaching ten years and more in the past to recycle pretexts for stonewalling that they had used at every stage of the negotiating process. Moscow and Tiraspol are now facing a new cast of interlocutors at the EU, the Organization for Security and Cooperation in Europe (OSCE), and in Berlin, who are not necessarily and not yet inured to these long-familiar excuses.
Such implacable obstruction must be disappointing to Berlin. There, Chancellor Angela Merkel and her top foreign policy adviser, Christoph Heusgen, held out a trade-off to Russia in 2010: Moscow was to team up with the European Union in resolving the Transnistria conflict and facilitate Moldova's reunification. Moscow would be rewarded with the establishment of an EU-Russia committee on foreign and security policy, which Russia desires for access to EU decisions. The June 2010 Meseberg Memorandum, signed by Merkel with Russian President Dmitry Medvedev, envisaged that trade-off , with first consummation hoped-for as early as November 2010 at the EU's summit.
Moscow, however, seems uninterested in this trade-off, pressing instead for the EU-Russia committee to be established regardless. Receiving the Hungarian Foreign Minister, Janos Martonyi, (the EU-presiding country) on February 7 in Moscow, Russian Foreign Minister, Sergei Lavrov, insisted on an early start to the proposed EU-Russia committee, de-coupled from the Transnistria issue. Lavrov "expect[s] from the EU a fast [operativnoye] decision" in this regard (Interfax, February 7).
In Tiraspol, undoubtedly in concert with Moscow, "foreign minister" Vladimir Yastrebchak has raised five or six types of counter-arguments and preconditions, not to resolve the conflict, but to resume the negotiations. Following the visit of the Lithuanian Foreign Minister and OSCE Chairman-in-Office, Audronius Azubalis ("Efforts Underway To Reanimate Negotiations On The Transnistria Conflict," EDM, February 15), Yastrebchak declared that a resumption of negotiations would be "premature" for reasons that include (Olvia-press [Tiraspol], Interfax, February 10):
1. Moldova's rejection in 2003 of the Kremlin's Kozak Memorandum [Russia-arbitrated confederal solution, with veto rights for Tiraspol over Chisinau's policies] now "precludes a return to the option of a 'common state'" of Moldova with Transnistria. The term "common state," introduced by Yevgeny Primakov in 1997, led to the 2002 "federalization" plan and the 2003 Kozak Memorandum.
2. "The matter of international guarantees is of fundamental importance" to Tiraspol. The latter regards Russia and Ukraine as the "guarantors" of any post-conflict settlement. Moscow and Kyiv subscribe to that view, again based on the 1997 Primakov Memorandum. No other party recognizes this, however.
3. The resolution of the Kosovo and Sudan conflicts should be acknowledged as possible "precedents" to resolution of the Transnistria conflict. This search for "precedents," however, is almost as old as the Transnistria conflict itself. Tiraspol has cited cases of new state formation across the globe to support its own claim, despite the dissimilarities.
4. International negotiators (Russia, Ukraine, OSCE, the EU, and the US) should all support Lavrov's view on devising a single approach to conflict-resolution. This has all along implied that Moscow, Tiraspol, Sukhumi, and Tskhinvali can each cite Kosovo in support of their cases. But it has equally enabled Moscow to posture as defender of territorial integrity for Serbia versus Kosovo while hinting at a corresponding adjustment of its position on Transnistria. This game was taken too seriously by too many for a time, but is discredited by now despite Lavrov's persistence.
5. Any solution "must take the expressed view of the people into account." This refers to plebiscites for Transnistria's "independence" from Moldova "with subsequent integration of Transnistria with the Russian Federation."
6. More mundanely, Transnistria authorities demand removal of the small Moldovan police presence from Bendery (right-bank city, largely controlled by left-bank Transnistria authorities), as a pre-condition to commencing discussions on military transparency with Moldova via the OSCE.
In Washington, the Senate Foreign Relations Committee has just issued a report on the Transnistria conflict with recommendations for US policy (US Government Printing Office, released on February 8). Commissioned by Senator Richard Lugar and prepared by his staff, the report makes a key point from the outset: in supporting European conflict-resolution efforts in Moldova, "a resolute US commitment to this cause will ensure that we do not cede influence in a region of paramount importance to US foreign policy." Indeed, the US is widely seen as having "ceded influence" strategically, in Europe in general and in Europe's East in particular, in recent years.
The Lugar report regards EU and German diplomatic involvement with the Transnistria conflict as an opportunity to devote similarly high-level attention to Moldova. Noting that "US leadership on issues of European security remains indispensable," the report implicitly alludes to proposals that would marginalize the US role (the Meseberg Memorandum being one such proposal). The Lugar report calls for the formation of an international fact-finding group as an initial step toward deployment of an international civilian or police mission, under the aegis of the EU, OSCE, or the NATO-Russia Council, to replace the Russian military contingent in Moldova's Transnistria region.
Internationalization and civilianization of Russia's "peacekeeping" operation corresponds with Moldova's long-standing position, as well as EU and German objectives. Russia, however, demands a solution to Transnistria's political status as a pre-condition to troop withdrawal; and, to perpetuate its military presence, teams up with Tiraspol in blocking the political negotiations. Such has been the situation since at least 1994, and Moscow wants to keep it this way.