Net Setback for Moldova and Its Reforms in the Latest Elections (Part Two)
Publication: Eurasia Daily Monitor Volume: 12 Issue: 124
By: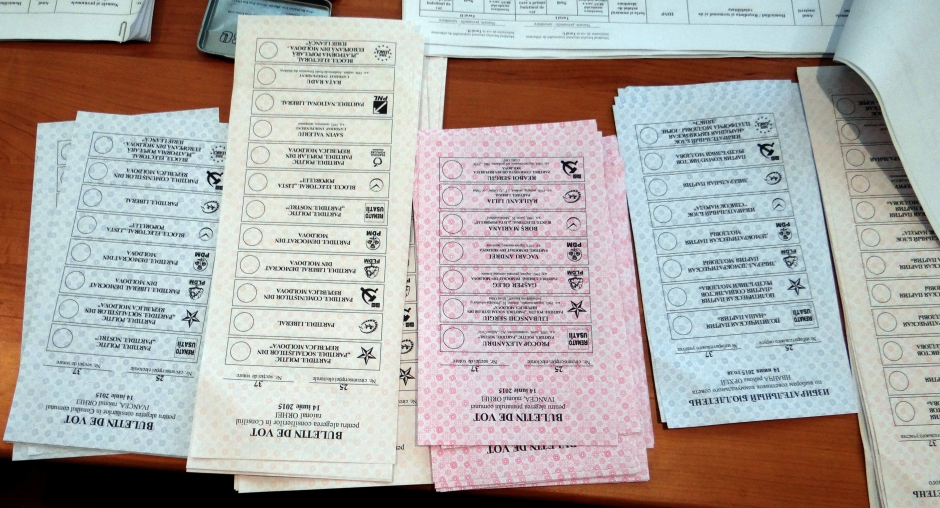 The local elections, just held country-wide in Moldova (see Part One in EDM, July 1), confirm an incipient tendency toward political-territorial fragmentation of the country's heartland, the right-bank of the Nistru River. This creeping trend became noticeable with the November 30, 2014, parliamentary elections, and is more pronounced with the local elections' results. Voting patterns and political party preferences are fracturing Moldova, partly along the lines of ethnicity and language and partly reflecting poorly understood "civilizational vectors" (Europe, Russia or double-vector).
In the parliamentary and, now, in the local elections, outspoken pro-Russia parties and made-in-Russia financiers have entrenched themselves in parts of Moldova's territory. This is happening for the first time since 1991 in Moldova. It is also a far cry from this country's near-consensus in favor of Europe until fairly recently.
Two political and financial entrepreneurs from Russia, Renato Usatii and Ilan Shor, have carved out political bailiwicks in the cities of Balti (Beltsy, northern Moldova) and Orhei (central Moldova), respectively. Usatii's and Shor's financial operations are obscure, and widely regarded as suspect; but this has not prevented their landslide victories in the elections just held.
Balti is Moldova's second-largest city (not counting Tiraspol) and is seen as "Moldova's northern capital." Additionally, Usatii's "Our Party" has captured at least six districts ("raions") in Moldova's north, forming an almost continuous territory there. Balti is "Russian-speaking" while those six districts are overwhelmingly Moldovan. The Socialist Party of pro-Kremlin leader Igor Dodon has won the elections in two additional northern districts, both with substantial Ukrainian minorities. In Balti, "Our Party" has displaced the Communists from power, inheriting from them a decision to pursue autonomy by means of a local referendum. Usatii's party swept 26 out of 33 seats in the municipal council of Balti.
Usatii's Our Party and Dodon's Socialists can henceforth cooperate to become the dominant political constellation in Moldova's north. While Dodon leads (since November) the single largest parliamentary party in Chisinau, Usatii has now surged as the number one power broker in Moldova's north.
In the south, Usatii's party won the June elections in all three districts of the Gagauz autonomy, plus one adjacent district in Moldova's south. "Our Party" carried 18 out of the 26 localities in the Gagauz territory (Gagauz.info.md, June 28).
Usatii now intends to call a meeting of his party's newly elected officials from both the north and the south of Moldova, in order to highlight his influence in both territories. This will be a shot across the bow of the Moldovan government.
Contiguous to the Gagauz territory, the leaders of the Bulgarian-populated Taraclia district seek autonomy under draft legislation pending in the parliament. Taraclia's authorities under Sergei Filipov and the voters have recently defected from the Communist Party. Instead, they count on Dodon's Socialists and on billionaire Vlad Plahotniuc's Democratic Party to push for that district's autonomy in the national legislature (see EDM, April 14).
The town of Orhei in central Moldova has turned into a fiefdom of Moscow tycoon Ilan Shor (his deceased father was originally from Moldova). As newly elected mayor, Shor has obtained legal immunity from prosecution in the billion-dollar bank fraud case (see EDM, July 1). The perpetrators' circle seems to range far and wide, amid speculation that Shor was merely a front man. Shor (father and son) established themselves as the main property owners and investors and charity donors in Orhei, and Ilan is now mayor—a combination of roles similar to that of Usatii in Balti, and reflecting also a Russian tradition of patrimonialism. The young Shor does not show any political ambitions, but the Kremlin seems to have noticed him. Shor's pop-singer wife was recently awarded a medal from President Vladimir Putin's own hands in a Kremlin ceremony; although the singer ("Jasmina") is far from a superstar in Russia.
In all, the elections just held seem to raise the potential for centrifugal tendencies in Moldova to a level that had not existed previously. Usatii will be well placed to exploit that centrifugal potential in the north, and hypothetically ("situationally") also in the south, leveraging his local power and influence vis-à-vis the central authorities in Chisinau. Usatii and Dodon share an interest in triggering pre-term parliamentary elections, capitalizing on Chisinau's systemic crisis.