Net Setback for Moldova and Its Reforms in the Latest Elections (Part One)
Publication: Eurasia Daily Monitor Volume: 12 Issue: 123
By: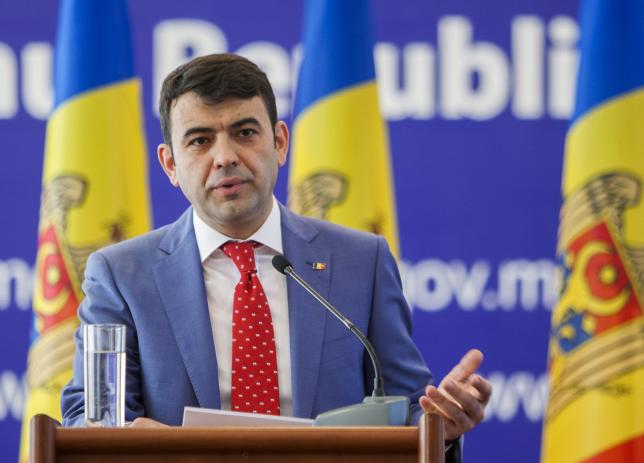 Moldova would not be the country of procedural democracy it is, were it not to suffer from the syndrome of permanent elections, dictated by government crises and calendar dates in combination.
Moldova held country-wide local elections in two rounds, June 14 and June 28, under an interim government. Prime Minister Chiril Gaburici and his government resigned on June 12 and 16, respectively, after only four months in office. That short-lived government had taken over after a seven-month period of interim governance, necessitated by Moldova's 2014 parliamentary elections campaign. And the June 2015 local elections will be followed by the presidential election in 2016, provided that the current interim government can be recast into a full-fledged one, so as to avoid pre-term parliamentary elections already this year.
Unprecedented corruption scandals, inherited by the Gaburici government from the predecessor government under Iurie Leanca (May 2013–February 2015), overshadowed the June 14/28 administrative elections. The outcomes of these elections will significantly affect the inter-party negotiations toward a new coalition government. They will also significantly influence the next parliamentary elections, pre-term or not.
The results of the elections just held constitute a net setback to the country and its pro-Western forces, beleaguered and divided. The results from the Central Electoral Commission (Infotag, UNIMEDIA, June 29, 30) illustrate three main negative trends.
First, Moldova's main pro-Western party, Vlad Filat's Liberal-Democrats, is at serious risk of being edged out by the Democratic Party of billionaire Vlad Plahotniuc, which blocks anti-corruption reforms within the government (e.g., the European Union–advocated reforms of the General Prosecutor's Office and of the National Anti-Corruption Center—Ziarul National, June 23, 25; RFE/RL, June 17, 22).
Second, the Moscow-oriented Socialist Party of Igor Dodon has squeezed out former president Vladimir Voronin's relatively moderate Communist Party. Moreover, a second pro-Moscow party, named Our Party, has now surged, using populist slogans to expand from the ideological left into the non-ideological center, and from elderly voter generations to younger ones (see below).
Third, closely related to the second, a tendency toward political-territorial fragmentation of right-bank Moldova can be detected in an incipient phase. While the capital city Chisinau "held the fort" against Igor Dodon's Socialists in this mayoral election, many other towns have succumbed to Our Party, led by Renato Usatii, a project that bears the marks of Russia's "political technologies." Usatii has a business in Russia and flaunts his wealth made in that country.
Within the nominal Pro-Europe coalition government, the pro-oligarch Democratic Party is incrementally gaining strength against the pro-reform Liberal Democrats, who used to be far stronger than their intra-coalition rivals. Plahotniuc's party narrowed that gap in the November 2014 parliamentary elections and has now edged neck-and-neck with Filat's party in the local elections. According to final returns country-wide, Filat's Liberal-Democrats garnered 18.3 percent of the votes cast; Plahotniuc's Democrats won 17.6 percent; and the Plahotniuc-allied Liberal Party of Mihai Ghimpu—13 percent.
These returns mark a 3-percent gain for Ghimpu's party, a 2-percent gain for Plahotniuc's, and a 2-percent setback for Filat's party, compared with their performances in the November 2014 parliamentary elections. This steady dynamic, combined with the Liberals' retention of the post of Chisinau mayor, will further strengthen the hands of the Plahotniuc-Ghimpu tandem against the Liberal-Democrats in the upcoming negotiations to form a government.
For their part, the Socialists garnered 17 percent of the votes cast country-wide, Our Party (in its first-ever run) received 11 percent, and the Communists—10 percent. (The Socialists and Communists declined by 3.5 percent and 7 percent, respectively, compared with November 2014, as some or their voters shifted to the upstart Our Party.) While these scores are far from overwhelming, the scores of the two main governmental parties in the 17 percent to 18 percent range look downright precarious in terms of political stability.
Moscow's project, Our Party, is the relative winner of these elections in Moldova's towns. Right-bank Moldova (i.e., minus Transnistria) has 37 jurisdictions categorized as urban. These include 32 district ("raion") centers, three district centers in the Gagauz autonomy, and the two "municipalities" of Chisinau and Balti.
In these urban jurisdictions, Usatii's Our Party won the mayoral and town council elections in Balti (right-bank Moldova's second-largest city, majority-"Russian-speaking") and in at least ten district centers, including all three in the Gagauz autonomy. This performance is far stronger compared with Plahotniuc's Democrats winning six, Filat's Liberal-Democrats taking three, and Ghimpu's Liberals receiving a majority in three urban jurisdictions (including the post of Chisinau mayor, albeit with a tied municipal council). The Communists won three, the Socialists two, and independent candidates took four district centers.
The Communists and Socialists are likely to coalesce with Usatii's Our Party in those jurisdictions where the latter received less than 50 percent of the vote. Meanwhile, in the 11 urban jurisdictions it won outright, Our Party garnered margins in the 60 to 80 percent range, unusually high in Moldova's experience. Four of those towns are Russian-speaking (Balti and the three in Gagauzia), but seven of them are Moldovan-majority towns, notwithstanding Usatii's aggressive Russophile message.
After Plahotniuc and Usatii, a third big-money ("oligarchic") player emerged with Ilan Shor in these elections. Shor, who has not learned the "Moldovan" state language, was elected mayor of the 90-percent ethnic-Moldovan town of Orhei, on the ticket of Ravnopravie, a long-forgotten Greater-Russia group. This seems to be Shor's ticket of convenience, apparently designed to procure him immunity from prosecution. Shor has the official status of main suspect in the ongoing investigation into the recent melting away of an estimated $1 billion from Moldova's Banca de Economii (BEM) and two other banks. Orhei's population elected Shor by a lopsided margin, based on his promises to finance the town's development.
The young tycoon Shor had moved his operations from Moscow to Chisinau only recently. He took over two major board chairmanships in Moldova: that of BEM (coinciding in time with the bank's defrauding) and that of an obscure Russian company currently operating Chisinau International Airport, which the Leanca government had handed over under a long-term concession. The airport affair (see EDM, October 8, 2013) has yet to be investigated, since Leanca never explained it. In the BEM affair, Shor's defense maintains that he is an innocent victim of some other interests.
Shor and Usatii's arrival as political actors in Moldova illustrates a growing commercialization of political processes in the country. Russian money now seems to be rivaling indigenous funds. It also illustrates the expectation of some voters, such as those in Balti or Orhei, that tycoon money would trickle down to them after all.