New on the Jamestown Blog: Amid Shifting Strategic Priorities, Poland Cancels Construction of Its Most Advanced Naval Corvette
By: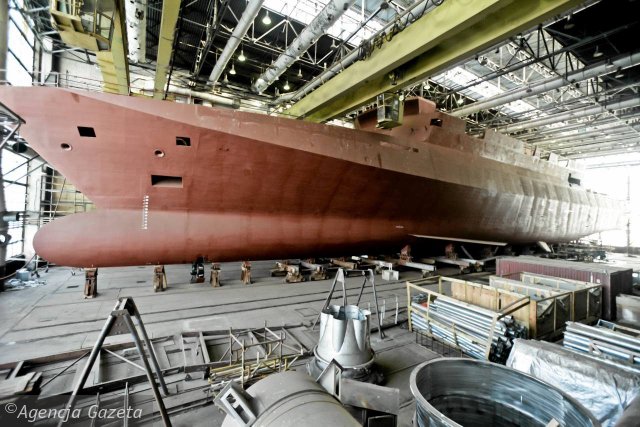 Polish Prime Minister Donald Tusk announced on Friday, February 24 that his government was cancelling further construction of the "Gawron"-class naval corvette, a vessel based on the German MEKO A-100 design. In explaining the move, Tusk cited the project's overwhelming cost overruns as well as the country's changing security priorities. The Ministry of Defense spent 402 million PLN ($130 million) on the advanced corvette, but after nearly 11 years of work on the Gawron (Polish for "rook"), the naval shipyards in Gdynia only managed to build the hull and install the engine. Finishing construction would have required another 1.1 billion PLN ($324 million), not even including the costs of arming the corvette with missiles and torpedoes – estimated [link in Polish] by the government in 2009 at 250 million PLN ($81 million). Had it entered service, the corvette's maintenance and operational costs would have also overwhelmed the country's military budget, Tusk added. The Polish MoD budget in 2011 totaled 27.5 billion PLN ($8.9 billion).
The Gawron multi-role corvette would have been the most advanced vessel in Poland's Navy, featuring anti-radar stealth technology, anti-ship and anti-air missiles, anti-submarine torpedoes, electronic jamming systems, surface and air radar, as well as an advanced combined diesel and gas turbine (CODAG) engine of an Italian design capable of reaching speeds of about 30 knots (close to 34.5 miles per hour). Warsaw realized in the late 1990s that its Navy required state-of-the-art vessels to patrol the Baltic, yet the path toward acquiring the Gawron was a long and bumpy one, culminating in a dead end.