Political Maneuvering in and Around Belarus
Publication: Eurasia Daily Monitor Volume: 19 Issue: 134
By: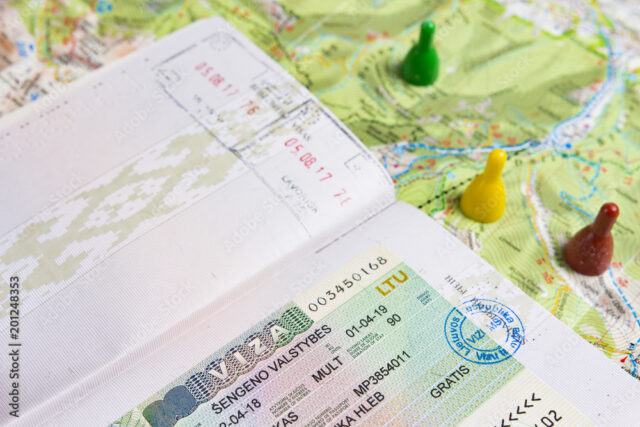 It has been relatively calm in Belarus lately. The economic decline continues (see EDM, August 9); Russian artillery keeps targeting Ukraine from Belarus's territory; and citizens of Latvia, Poland and Lithuania continue to take advantage of visa-free travel to Belarus, mostly for the sake of visiting relatives but also to fill the tanks of their cars with vastly cheaper gas (YouTube, August 26). Repressions in Belarus have slowed because those whom they typically target (e.g., the organizers and participants of the post-election protest rallies in 2020) are either already jailed or have moved abroad.
But investigations continue, and on September 5, a court in Minsk sentenced Aleksandr Feduta, literary critic, journalist and Belarusian President Alyaksandr Lukashenka's first press secretary, as well as Ryhor Kastusyov, leader of the Belarusian Popular Front, to 10 years in a strict-regime penal colony; Yury Zenkovich, an attorney, was sentenced to 12 years (Ont.by, September 5). All three were sentenced for organizing a coup. Feduta and Zenkovich were apprehended in April 2021 upon leaving a Moscow restaurant, where they held a dinner with representatives of Belarusian brass and discussed the logistics of the would-be coup. Needless to say, the Belarusian military negotiated under the KGB's guidance (see EDM, April 12, 2021).
Whenever nothing groundbreaking is happening on the home turf, international relations immediately fill the void. First, on August 24, Lukashenka decided to congratulate the Ukrainian people on their Independence Day and wish them "peaceful skies." On that same day, rockets launched from Belarus landed in Ukraine for the umpteenth time. As a result, some commentators could not help but characterize Lukashenka's congratulations as an act of blasphemy. However, Artyom Shraibman of the Carnegie Endowment for International Peace, who shared this impression, suggested that the commendations might also be thought of as one more sign of Minsk distancing itself from what should now be considered an all-out Russian military operation (YouTube, August 30). The Ukrainians do not share this view, which is why the share of Ukrainians with negative attitudes toward Belarusians has grown from just 4 percent in March 2022 to as much as 52 percent in mid-August, according to the Ukrainian polling firm Rating (Svaboda.org, August 24).
Philosopher and stalwart Lukashenka supporter Piotr Petrovsky stated that, while the Ukrainian establishment's hostile reaction to Lukashenka's well wishes was expected, the response of "some personalities in Russia" was not. Some of them hushed up the fact that Lukashenka congratulated the Ukrainians and not the government, while others resumed a recitation of the old song about sitting on two chairs, an idiom signifying Lukashenka's attempts throughout 2014–2020 at geopolitical maneuvering between Russia and the West. These people "do not accept the Ukrainian people itself," wrote Petrovsky, "and see the goals of the Russian military operation not in denazification and demilitarization of Ukraine but in the liquidation of the Ukrainian identity.… They think in ethnonationalist and chauvinist terms, and see those goals, Belarus and the entire world through the prism of their own frenzy" (Facebook.com/Piotra.Piatrouski, August 25).
Petrovsky's comment resonates with Lukashenka's own response to German Chancellor Olaf Scholz's reference to his pre-war talk with Russian President Vladimir Putin, during which Putin reportedly claimed that Ukraine and Belarus should not exist as independent countries (Blizko.by, August 22). During his visit to a Minsk optomechanical factory, Lukashenka was asked to respond to this claim. He responded that Scholz is a callow politician, as a mature one would never publicize a personal exchange without the other side's consent. Putin has never said anything like this to Lukashenka and, above all, whatever Putin may or may not say, one simple fact remains: Belarus's sovereignty is not a debatable issue (YouTube, August 27).
Yet, another international initiative with the potential to affect Belarus was suggested by the Baltic States, Poland and the Czech Republic to stop issuing Schengen visas to Russian and Belarusian citizens. That was the topic on August 30 at the meeting of European Union member states' foreign ministers in Prague. During the discussion, the ministers decided that the EU would only freeze the visa-simplification agreement with Russia, which would make visas more expensive and force visa applicants to wait longer. Moreover, the decision only applies to Russia (Sputnik.by, August 31).
However, as Belarus was repeatedly mentioned in preliminary discussions, several opposition-minded commentators expressed their views that appear relevant to policymaking. Thus, Shraibman characterized the idea to deny Belarusians Schengen visas absurd. "The West regularly behaves shortsightedly toward our region, but visa restrictions for Belarusians now look like one of the most ridiculous ideas of the EU that I have ever heard of," writes Shraibman, who offers five reasons to back his opinion. First, it is a form of collective punishment. Second, a visa ban would deal a blow to the most pro-European part of Belarusian society. Third, this would be a sound retreat in the war for Belarusian hearts and minds. Fourth, it would damage the reputation of the exiled opposition leaders. (Shraibman says, "You are sitting there for two years, but it is getting even worse for us here at home.") Fifth, the pro-European Belarusians would no longer think they are relevant to EU decision-making (Zerkalo, August, 27). A similar opinion was expressed by Yury Drakakhrust of Radio Free Europe/Radio Liberty, who wrote that a visa ban would only benefit Putin and Lukashenka (Svaboda.org, August 30).
But whereas Shraibman later expressed the view that the same arguments he used in regard to Belarusians would also apply to Russians (Facebook.com/Artyom.Shraibman, August 27), Franak Viachorka, major adviser to Svetlana Tikhanovskaya, disagrees: "The very idea of not issuing visas to Belarusians is a strategic mistake and friendly fire. In contrast to Russians, Belarusians historically are integrated into the European space and reject Russian imperialism and militarism. Do not put Russians and Belarusians in the same basket" (Twitter.com/AndersOstlund, August 29). Obviously, surveys tell us that Belarusians are divided, but it is equally obvious that Viachorka is a politician (Svaboda.org, September 9). And so are many others whose opinions therefore ought to be taken with a grain of salt.