Putin Exercises Free Hand in South Caucasus
Publication: Eurasia Daily Monitor Volume: 18 Issue: 8
By: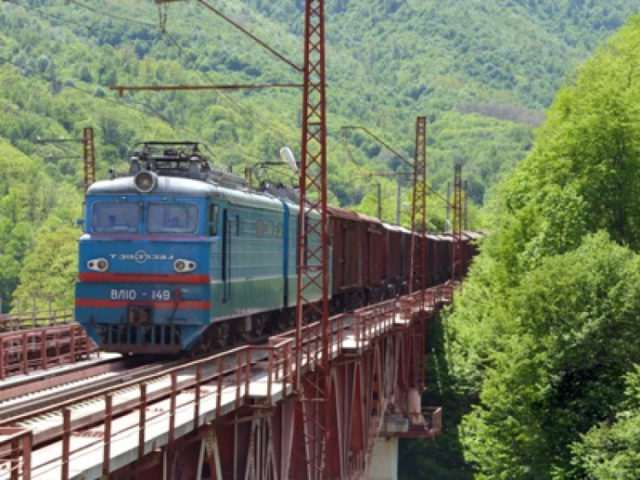 Over the past several weeks, the United States has been preoccupied with the ongoing transition of power in the White House, a riot in the Capitol and a second impeachment of outgoing President Donald Trump (see EDM, January 7, 2021). As a result, Washington's focus has lately not included much in the way of foreign affairs. And many in Moscow are jubilant about this fact. Maria Butina (32), arrested and convicted in 2018 of acting as an unregistered foreign agent of the Russian Federation in the US, was released in October 2019 and deported back to Russia, where she received a hero's welcome. Since arriving on her home soil, Butina rebranded herself as an expert on Trump's America and became a member of the Russian Federation Civic Chamber (a state-created civil society consultative organization preoccupied with evaluating draft legislation and monitoring government institutions). At a January 13 press conference in Moscow, organized by news organizations connected to the notorious "Kremlin cook" Yevgeny Prigozhin, Butina, together with other Russian experts, implied that after the Capitol attack, a civil war of sorts is brewing in the United States, with armed fighting likely to break out soon. According to the repatriated female spy, the US ruling elite may lose control of the situation, and the polarization of society is so acute that any possible violence "would be terrible." In such a situation, Butina crowed, Russia would thrive as a bastion of stability and traditional values in the world, while other nations would seek Russian friendship and support (Riafan.ru, January 13, 2021).
On January 11, President Vladimir Putin seemingly had a taste of what Russia's diplomatic room for maneuver might look like if the US loses sight of (or lacks the will to become involved in) developments abroad—particularly in regions Russia considers its "sphere of privileged interest." At the Kremlin, Putin hosted the first postwar face-to-face meeting between the leaders of Armenia and Azerbaijan, Prime Minister Nikol Pashinian and President Ilham Aliyev, respectively (see EDM, January 12, 2021). The Second Karabakh War, which began on September 27, 2020, concluded on November 9 with Armenia soundly defeated. In the conflict's closing days, Putin helped mediate the permanent ceasefire that returned to Azerbaijan the territories surrounding Upper ("Nagorno") Karabakh that the Armenians had occupied since the First Karabakh War in the 1990s. Additionally, the trilateral agreement granted Baku up to 40 percent of the predominantly Armenian-populated and Yerevan-backed, Soviet-era Nagorno-Karabakh autonomy, which had declared independence as the "Nagorno-Karabakh Republic" (NKR—called "Artsakh" by the Armenian side) three decades go. Russia deployed some 2,000 peacekeepers into Upper Karabakh. Their patrols and outposts surround the rump NKR, which is still under Armenian control. The NKR today retains a de facto government, parliament, army, police and judiciary system, but it is not recognized internationally or by the government in Baku. At the Moscow summit, Pashinian wanted to discuss the release of Armenian prisoners in Azerbaijani custody as well as the post-war status of rump NKR, but both Putin and Aliyev refused. Instead, the three leaders pledged to create a joint Russo-Armenian-Azerbaijani commission to prepare the opening of regional transport corridors in the South Caucasus that have been closed since the collapse of the Soviet Union in 1991 (TASS, January 11, 2021; see EDM, January 12, 2021).
Defeated Armenia is now effectively a Russian protectorate, with Russian peacekeepers preserving the "Armenian" nature of the rump NKR (see EDM, November 13, December 8, 10, 2020). These units are reinforced by other Russian troops deployed in Armenia proper, together with Russian Federal Security Service (FSB) border guards and additional Russian forces stationed in the North Caucasus, along the northern borders of Azerbaijan—all apparently preventing a total Armenian defeat and domination by the dreaded "Turks." As a de facto dependency, Armenia must obey.
However, victorious postwar Azerbaijan also needs Russia as a guarantee of stability while Baku is fully engaged in the costly and time-consuming process of developing, repopulating and reintegrating reclaimed territories in the Karabakh region. Azerbaijan is closely allied with Turkey, and recognizing this fact, Moscow is attempting to balance Ankara's influence by consenting to President Aliyev's wishes to reopen a Soviet-era railroad from Dagestan through Baku to the Azerbaijani exclave of Nakhchivan, progressing north of the Aras River, with tracks eventually leading to Yerevan. This railroad also connects with a route from Nakhchivan all the way to Tabriz, in northern Iran. Meanwhile, Turkey wants to build an additional rail connection to Nakhchivan, linking the system to its own domestic rail network. When this entire (for now partially mothballed) regional rail network is up and running, it will directly connect Armenia, Azerbaijan, Turkey, Russia and Iran. But in line with the text of the November 9 agreement, Russian FSB border guards will oversee this rail traffic passing between Turkey, Azerbaijan and Armenia (Kommersant, January 13, 2021).
Moscow obviously cannot hope, like in Soviet or Tsarist times, to reintegrate the entire South Caucasus as its undisputed dominion and to keep the West out without support from regional powers. However, the above-described rail corridor project could create not only a regional transport but also a political network that Russia could try to dominate (Kommersant, January 13, 2021). Putin has briefed Turkish President Recep Tayyip Erdoğan about the recent Moscow summit and also spoke to French President Emmanuel Macron. France is the third co-chair of the Organization for Security and Cooperation in Europe's (OSCE) Minsk Group on resolving the Karabakh conflict, together with Russia and the US. Yet conspicuously, Putin did not try to phone Washington. In the Kremlin's ideal world, Moscow is free to coerce or entice smaller states into submission without constant prodding and pushback from Washington. Hence, Russian state propaganda—especially the Rossiya 1 TV channel—continues to aggressively root for Trump despite the fact that he is only days away from leaving the White House, likely permanently. Rossiya 1's flagship news program, Vesti, continuously laments the outgoing US president's downfall, mocks President-elect Joseph Biden, and reports that the National Guard soldiers deployed in DC for next week's (January 20) inauguration, may purportedly turn their weapons against the authorities and join pro-Trump protestors (Vesti, January 13, 2021).
Trump and Putin may have shared mutual sympathies in one way or another over the past four years, but that relationship never resulted in any significant bilateral deals that Moscow wanted. Yet in Moscow's eyes, Trump has retained the ability to create mayhem in the US. Apparently for the Kremlin public relations machine, that power outweighs any need to try build fresh bridges with the incoming US administration.