Russian Domestic TV Propaganda Decreasingly Cost Effective
Publication: Eurasia Daily Monitor Volume: 17 Issue: 155
By: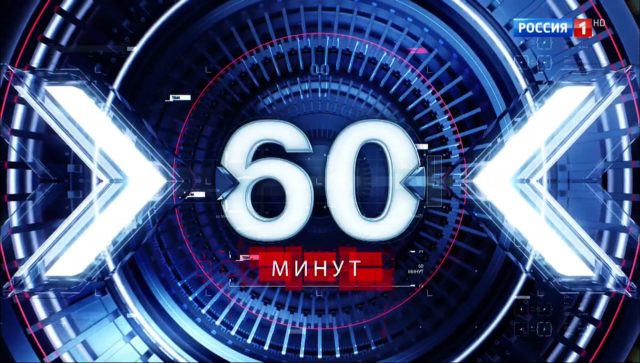 Vladimir Putin has relied heavily on television propaganda to build his power in Russia, and many have been so impressed by his success that they have ignored a development now placing that strategy at risk: ever fewer Russians are relying on state television and are turning instead to the internet. Despite this, Putin has doubled down on his approach and is now spending more on this tool than ever before. Yet at a time of budgetary stringency, the state bureaucracy is less likely to accept such funding for an operation that is decreasingly cost effective. Rather, influential government functionaries can be expected to seek more of this money to be transferred to their own sectors and demand that Putin maintain his grasp on power in other ways. Those alternatives could involve fundamental policy changes intended to address the problems the internet raises; but more likely, they will take the form of additional repressions.
Over the last decade, the size of the audience of Russian state television, the basic channel for Kremlin propaganda, has declined precipitously not only among the young, urban and more educated Russians but also increasingly among Putin's base—the older, rural and less educated. And evidence is growing that even when Russians do watch state television, they trust it less because they have increasing opportunities to compare what the regime's mouthpieces say to what they see with their own eyes or what is reported online on social media. That has illustratively been the case with the coronavirus pandemic this year (see EDM, April 28; EurasiaNet, October 28).
Since 2010, surveys show, state television has lost roughly a third of its viewership, with the share of Russians watching it every day having fallen from 92 percent to 62 percent. At the same time, the percentage turning to the internet has increased from 13 to 51 percent, and those participating in social media or relying on instant messenger services and Telegram channels has increased from 4 to 32 percent. Trust in state television has fallen as well. Over the last 11 years, polls show, the share of Russians who say they believe state television has fallen from 79 percent to 48 percent, while the percentage who say they trust online media outlets has risen from 11 to 47 percent (Levada.ru, April 28; Fom.ru, August 19).
Observers like Levada Center expert Denis Volkov and Rosbalt news agency journalist Andzhela Novoseltseva contend that this pattern is leading to the rise of two Russias—one still reliant on state propaganda and a second, which rejects it and uses the internet. Increasingly, they add, these two groups are "polar opposites" as far as their opinions about key events are concerned. Novoseltseva goes as far as to suggest that these two Russias now live "in parallel realities," with the Kremlin ever less able to bring them together through the use of its propaganda arm (Svoboda.org, October 5; Rosbalt, October 7). That split will only grow as an increasing number of Putin opponents and critics, like Aleksei Navalny, have already migrated. Given that more than half of all Russians now regularly turn to online sources of information, state television is quickly being eclipsed (Br-analytics.ru, August 4; Wciom.ru, September 24).
Indeed, Putin's opponents are now, ironically, adopting the same strategy the Kremlin leader put in play two decades ago: using the media to structure opinion. And more than Putin, at least within the country, his internet-savvy critics now dominate the new media landscape even as he retains control of much of the old. Notably, Navalny only began using YouTube in 2013, but he already has more than four million subscribers. And some of his posts have attracted as many as ten million views (YouTube, accessed November 3).
But instead of shifting his primary effort from television to the new media of the internet, Putin has increased spending on state TV as his primary propaganda arm. Russian television is supposed to be funded by advertising, but in fact, it has always been heavily subsidized; the exact amounts are open to question because it is likely that much of the money going for propaganda efforts comes from classified sections of the state budget or, even more likely, is extracted from nominally private firms as a kind of tax, either by requirements that they buy advertising or invest in television in other ways (RBC, June 4).
Nonetheless, some indication of the Kremlin's willingness to spend ever more money on this propaganda method is provided by official budget figures, which show that Moscow has boosted its subsidies to TV over the last four years from just over $1 billion to almost $1.5 billion, with plans to increase it further. The current draft budget for next year calls for increasing public outlays for Putin's "Information Society," which is heavily involved in his TV propaganda effort, to more than $4 billion (Duma.gov.ru, October 28).
Again, the real figure is likely to be far higher, especially as Russian Prime Minister Mikhail Mishustin is now developing his own, parallel state propaganda machine under the direction of Dmitry Chernyshenko. The latter man became notorious for his promotion of a Russian Ponzi scheme in the 1990s and for directing the organization of the scandal-plagued Sochi Olympics in 2014 (see EDM, October 14).
As the state budget tightens, the stage is set for conflicts within the bureaucracy that may well become more political and more public. But Putin remains committed to the use of propaganda and reliance on state television to deliver it. "We live in an information era," he said recently, "and the aphorism, 'Who controls information controls the world' undoubtedly reflects the reality of today's world" (Interfax, June 30, 2016). If Putin's control of the media agenda slips further, he will find himself at far greater risk than ever before; and he will likely be tempted to use more police repression as a substitute.