Russia's Multiplying Foreign Policy Constraints
Publication: Eurasia Daily Monitor Volume: 17 Issue: 73
By: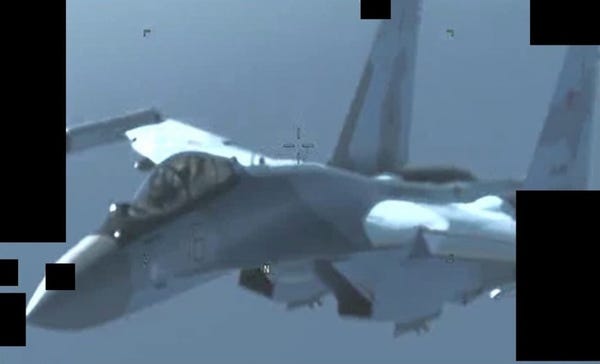 In the last few weeks, Russia has been too busy with the domestic explosion of COVID-19 cases to properly attend to foreign policy matters; but the lack of interest in Moscow to the session of the Chinese National People's Congress, which opened in Beijing last Friday (May 22), is nevertheless remarkable. Russia's strategic partnership with China is certainly of importance. Thus, its partner's annual legislative assembly—a major political event that was postponed for a couple of months due to the coronavirus pandemic and is supposed to mark the "victory" over the deadly disease—would seem like it should have warranted more than just a brief mention in the official media (Rossiiskaya Gazeta, May 22). More easily understandable is the Russian news networks' carefully minimal coverage of the protests in Hong Kong and of the legislation aimed at suppressing the pro-democracy movement; moreover, the reliability of Chinese coronavirus data receives nary a mention. More awkward for Russian mainstream commentators is the Chinese government's reconfirmed emphasis on eliminating poverty, which has also notably deepened at home (RIA Novosti, May 23).
Many Russians hoped that a strong Chinese economic recovery would provide the necessary boost to lift their own country out of recession, so Beijing's decision not to set any target figure for GDP growth has been discouraging (Kommersant, May 23). The Russian government is still working on an economic recovery plan, but it operates off of carefully doctored key indicators (RBC, May 19; see EDM, May 18). Independent estimates suggest that GDP contraction in the second quarter will reach 16 percent (Newsru.com, May 19). At the same time, the oil and natural gas industry's demands for state subsidies put the government under pressure to divert budget investments even as petro-revenues have dried out (Nezavisimaya Gazeta, May 20). Instead of delivering necessary social support, the authorities try to highlight many small measures (which target various groups and lobbies), leaving the majority of the population disappointed and anxious (Rosbalt, May 22).
Particularly surprising to Russian policymakers are the new Chinese guidelines on limiting defense expenditure increases (Newsru.com, May 22). President Vladimir Putin has ruled that Russian plans for modernizing the Armed Forces would proceed with no slowdown, no matter what; and the mainstream media is saturated with reports about tests of new weapon systems, like the Borei-A-class strategic nuclear submarine Knyaz Vladimir (Izvestia, May 21). Particular priority is being accorded to the expansion of the space program, which has been affected by Western sanctions enough to allow China to overtake Russia in the number of military satellites carried into orbit (Riddle, May 22).
Russia's capacity for gathering military-grade information from space has become even more important due to the United States' recent decision to withdraw from the Treaty on Open Skies, which received broad attention across Russian media outlets of all persuasions (Novaya Gazeta, May 23). Few sources have attributed the move to the personal preferences of President Donald Trump (Russiancouncil.ru, May 22). In most analyses, US arguments about Russian violations of the treaty are resolutely dismissed and countered with accusations of deliberate US attempts to dismantle the entire system of international arms control (Nezavisimoe Voennoe Obozrenie, May 22). Some experts, however, still argue that Russia should stay in the Open Skies Treaty to exploit the disagreements between the US and European states (Kommersant, May 22).
The priority Moscow has traditionally conferred to strategic armaments and posturing leaves difficult unanswered questions about Russia's "hybrid" involvement in many foreign conflicts, from Venezuela to Madagascar, where the shortage of available resources is becoming a serious issue. The most obvious case of this under-resourcing has emerged in Libya, where the course of the protracted war shifted because of Turkey's direct support to the Government of National Accord in Tripoli (Kommersant, May 18). In contrast, Moscow had cultivated ties with "Field Marshal" Khalifa Haftar, who commands the ragtag Libyan National Army, which tried to capture Tripoli and, at one point, appeared close to establishing control over the whole country (Ezhednevny Zhurnal, May 21). That offensive has clearly failed, and Haftar's key sponsors—Egypt and the United Arab Emirates—are disappointed and reducing their engagement, leaving the locally deployed Russian mercenaries underpaid (Nezavisimaya Gazeta, May 20; see EDM, May 21). Facing the choice of taking on a greater role by sending reinforcements or accepting the setback and writing off bad investments, Moscow is apparently opting for the latter.
A more difficult choice is shaping up in Syria, where the stakes for Russia are much higher and the complexity of the fluid power balances is greater. The deal with Turkey on a ceasefire in Idlib province holds, and joint patrols continue to make regular trips along the M4 Latakia–Aleppo highway, but this only signifies that the long-planned military solution has been postponed indefinitely (Krasnaya Zvezda, May 22). In the meantime, the peace process has stalled, and the foreign ministers of Russia, Turkey and Iran can only agree that the next summit in the so-called "Astana format" will happen when the pandemic will allow (RIA Novosti, May 21). Russia cannot provide resources for post-war reconstruction and cannot count on Iran to keep paying the various militias on the ground. Thus, President Bashar al-Assad's regime will remain bankrupt and prone to sudden failure, but Moscow is stuck with it despite growing irritation from the inability to find a solution (Riddle, May 15). Russians have grown tired of this pricey engagement, but the top brass led by Defense Minister Sergei Shoigu, who received loud congratulations last week on the occasion of his 65th birthday, will not hear about retreat (TASS, May 21). Shoigu is the only politician in Russia, besides Putin, with his own "personality cult," and his role in setting the course in Syria is presently more prominent than that of the commander-in-chief (Moscow Echo, May 21).
Putin has clearly lost control over the complex and evolving crises in the Middle East and is concerned primarily with staging a vote on the package of revisions to the Russian constitution, refusing to acknowledge that his political agenda, rushed at the start of the year, has been overtaken by current events. A redistribution of resources toward social needs and, in particular, to upgrading the healthcare system, certainly falls outside that agenda. And the consequences of the deep contraction of available resources are not being acknowledged. The Kremlin used to play formidable geopolitical games despite a shake and diminishing power base, but new opportunities to score big on the cheap are growing ever scarcer. Russia needs to focus on demanding domestic matters, but its autocratic ruler demurs, apparently believing he cannot afford to curtail his ambitions.