The Asian Tigers in Russia's Arctic: Unforeseen Favorites?
Publication: Eurasia Daily Monitor Volume: 17 Issue: 73
By: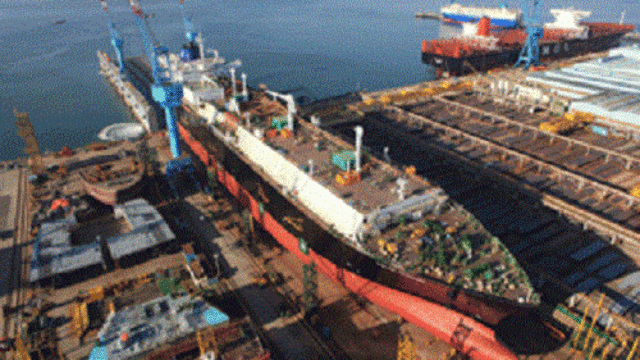 A number of countries in the Asia-Pacific region are looking at the Arctic as a potential engine to drive dramatic transformations in their most strategically important economic sectors, including energy, transportation, as well as research and development (Pro-arctic.ru, April 24). Aside from the three Asian giants—China, India and Japan (see EDM, May 7, 14)—the Arctic region has also attracted the attention of smaller, though also influential players: notably, the four so-called Asian Tigers, Hong Kong, Singapore, South Korea and Taiwan. Of those four, Singapore and South Korea have shown particularly keen interest in pursuing regional projects and initiatives. But despite some similarities, the pair's approaches and objectives vary between them.
As noted in 2013 by Sam Tan, the senior parliamentary secretary at the Singaporean Ministry of Foreign Affairs, his island country, unlike other Asian actors, is "not interested in [Arctic] natural resources" (Cryopolitics.com, October 24, 2013). Rather, Singapore, an observer at the Arctic Council since 2013, sees the region as a platform for the realization of its huge innovative-technological potential (Arktika i Sever, No. 24, 2016). This will not be possible, however, without cooperation with other Arctic countries, including Russia.
In broader terms, Russia sees four key areas that offer potential for bolstering its ties with Singapore:
The first is joint development of new technologies and know-how. Given Western economic sanctions and the lack of domestic alternatives, Singapore—one of the world leaders in offshore drilling rigs (with a global share of nearly 70 percent), including ice-class exploration—is of great interest to the Russian oil extraction industry (Arctic.ru, March 17, 2016). Furthermore, given broader, long-term trends toward the decarbonization of the oil and natural gas sector (requiring technologies Russia lacks and is, for now, unlikely to obtain from the West) (Carnegie.ru, May 14, 2020), Singapore's experience could prove indispensable.
The second potential area for cooperation is in corporate services. Aside from Singapore's excellent track record in offering risk insurance and conflict mediation, Russia sees the country as an exceptional middleman for its Artic-related oil and liquefied natural gas (LNG) deals. Specifically, both Russian Novatek (Ngv.ru, March 6, 2020) and Rosneft (Rosneft.ru, April 5, 2019) have already used Singapore as a bridge with their foreign clients.
The third area is Arctic research. Singapore is profoundly interested in researching climate change since it threatens to have detrimental consequences for this island city-state. As noted by Singaporean authorities, cooperation with Russia is of critical importance for the country`s progress in Arctic research (Arctic.ru, January 24, 2018).
Fourth is advocacy for Russia`s Arctic claims (1.2 million square kilometers of the Arctic sea shelf). This topic became central during Artur Chilingarov's (Hero of Russia and the Soviet Union) conversation with Sam Tan, when the Russian explorer stated that his country "is counting on Singapore's support" in backing Moscow's claims in the Arctic (RIA Novosti, March 15, 2016).
In contrast to Singapore, South Korea's (Republic of Korea—ROK) interests in the Arctic region are shaped by the Northeast Asian country's geographic location, export-oriented and innovation-based economy, and its lack of strategic natural resources (Kim Minsu and Maksim Marchenkov, Respublika Koreya v Arkticheskom Regione: Ot Teoreticheskogo Oformleniya Politiki do ee Praktichskoii Realizatsii, Arktika i Sever, 2019, No. 37, pp. 69–81). Following the acquisition of observer status in the Arctic Council (2013), Seoul adopted its own Arctic strategy (for 2013–2017), formulating four main goals: 1) international cooperation, 2) research and development, 3) sustainable business practices, 4) and the promotion of institutionalism. In pursuit of objectives, the ROK has intensified its dialogue and cooperation with Russia. The principles of this cooperative dialogue were set in September 2017, during that year's Eastern Economic Forum (EEF) in Vladivostok. In his keynote speech at that event, President Moon Jae-in proclaimed the launch of the "Nine Bridges" initiative (Valdaiclub.com, November 27, 2017), consisting of the following elements (TASS, January 19, 2020):
Natural gas as a means to diversify the ROK's supplies;
Railroad transportation (establishing a connection between the Trans-Korean Railway and the Trans-Siberian Railway);
Energy (the Asian Super Grid initiative);
Shipbuilding (icebreakers for the Yamal LNG project);
Seaports (the port of Zarubino and other initiatives);
Agriculture (a mineral fertilizer plant in Kozmino);
Fisheries (a fish processing complex in Vladivostok);
Industrial zones (the industrial complex in Primorsky Krai);
Development of the Arctic region.
In 2018, during their meeting in Moscow, Presidents Vladimir Putin and Moon Jae-in reaffirmed their adherence to the initiative and stressed the necessity to "develop a mutually beneficial partnership in the Arctic region, including in energy and transportation" (TV Zvezda, June 22, 2018). Yet, progress on this initiative has been overshadowed by three main uncertainties.
First, strengthening cooperation with Russia to some degree presupposes undermining South Korea's strategic partnership with the United States—an option the ROK cannot afford given the current political and security environment in the Asia-Pacific region. Indeed, the absence of the ROK leader during last year's EEF summit disturbed the Kremlin. Commenting on this nonattendance, leading Russian policymakers declared that it illustrated the lack of a common political agenda between the two countries (Valdaiclub.com, September 25, 2019).
The second obstacle is the conservatism of Korean business elites. Despite an initial preliminary agreement, ROK shipbuilders ultimately announced that their Arctic-adjusted LNG carriers would not be built at Russia's Zvezda shipyard (owned by the United Shipbuilding Corporation). Instead, both Samsung Heavy and Hyundai Heavy Industries would build the carriers for Novatek domestically, in Korea. According to Russian sources, South Korean shipbuilders are concerned about "unnecessary construction delays," "the lack of qualified [Russian] experts," as well as the prospect of "losing strategically important technologies" (in other words, industrial espionage) if work is conducted in Russia (Sudostroenie.info, July 1, 2019).
The third issue involves Korean concerns over the actual capabilities, profitability and the state of infrastructure along the Northeast Passage (NEP), which follows Russia's eastern and northern coasts (Ridl.io, May 8). Even notable Russian experts have repeatedly argued that if no infrastructural improvements are made, South Korean businesses will have low confidence in the profitability of using this maritime transportation artery linking Asia and Europe. Thus, a massive involvement of ROK businesses should be excluded. Though some selective projects involving South Korea might take place, larger initiatives are unlikely to be launched (Roscongress.org, August 7, 2017).
In general, the Asian Tigers are viewed in Russia as potentially desirable partners in the Arctic. Their key quality (aside from the above-mentioned ones) is their de facto rejection of a political agenda, which suits Moscow perfectly. Yet, given current trends, prospects for this partnership remain quite fuzzy.