Shah Deniz Investment Decision Validates Commercial Agreements, Triggers Construction Contracts
Publication: Eurasia Daily Monitor Volume: 11 Issue: 7
By: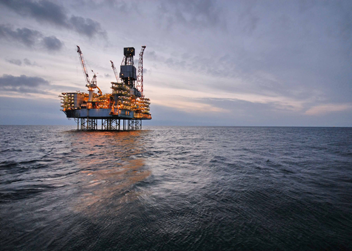 The Shah Deniz gas producers' consortium has approved the final investment decision (FID) on December 17, 2013, launching Phase Two of production at the project in Azerbaijan (see accompanying article). This decision has two immediate consequences, both of them pre-programmed. It validates the long-term gas sale-and-purchase agreements, signed last year with European companies; and it ushers in a spate of construction work contracts at the offshore gas field and onshore installations.
Offshore, the construction work ahead includes: drilling an additional 26 subsea wells, to be operated from two semi-submersible rigs; construction of two fixed offshore platforms with a connecting bridge; and laying some 500 kilometers of subsea pipelines from the offshore field to the Sangachal onshore terminal near Baku. Onshore, the work includes: construction of two gas-processing trains, a condensate-processing installation, and a compression station—all located near the Sangachal terminal—as well as expansion of that terminal's capacity.
Construction work is scheduled to start immediately and to be essentially completed by 2018. The first commercial gas flow is planned to reach Turkey by the end of that year, and the European Union one year later.
The Shah Deniz consortium has wasted no time awarding the first major construction contracts (BP press releases, December 19, 28; KBR press release, December 30, 2013; kbr.com, tekfen.com.tr, azfen.com, accessed January 13, 2014):
• A $998 million contract to the Tekfen-Azfen Alliance, a Turkish-Azerbaijani consortium. This is comprised of the Istanbul-based Tekfen Construction and the Baku-based Azfen, the latter being a joint venture of Tekfen with Azerbaijan's State Oil Company (SOCAR). Tekfen has previously been involved in building oil-drilling rigs in Azerbaijan, the Sangachal terminal there, the Baku-Supsa oil pipeline and its terminal in Georgia, and parts of the Ceyhan oil terminal in Turkey. Furthermore, Tekfen is the builder of SOCAR's new skyscraper headquarters and of the Olympic Stadium in Baku.
• A $974 million contract to the ATA Consortium, which includes two joint ventures: AMEC MMC, joint venture of the British-based global consultancy AMEC with the Malaysian MMC (formerly Malaysia McDermott); and the Tekfen-Azfen Alliance (see above), which as a cumulative result has signed a total of $1.1 billion worth of new business. The ATA consortium will build the topside units of the two offshore platforms at the ATA yard in Bibi-Heybat near Baku.
• A $365 million contract to Houston-based Kellogg Brown & Root (KBR) to provide detailed engineering and procurement services for the construction and installation works.
Last September, the Shah Deniz producers had signed gas sale-and-purchase contracts with nine European companies. The contracts were programmed to enter into force on the date of the Shah Deniz consortium's final investment decision. Thus they are in force since December 17, 2013. The nine separate contracts involve, in the aggregate, 10 billion cubic meters (bcm) of gas per year over a period of 25 years, starting with the first gas flow into Europe (2019). All of these European buyers have contracted for fixed annual gas volumes that will remain constant during the contract period.
Gaz de France will buy a total of 65 bcm, at an annual rate of 2.6 bcm during the contract period. The German E.ON Ruhrgas will purchase 40 bcm, at a rate of 1.6 bcm per year during that same period. Gas Natural Fenosa of Spain will procure 25 bcm, at an annual rate of 1 bcm in the same time frame. Bulgaria's Bulgargaz will also purchase 25 bcm, at a rate of 1 bcm per year during the contract period. The Italian Hera Trading (part of the Hera Group of municipal energy utilities) will buy 7.5 bcm, at a rate of 300 million cubic meters per year. Royal Dutch Shell, Axpo Holding of Switzerland (energy utilities of six Swiss cantons), the Italian ENEL (Ente Nazionale per l'Energia Elettrica, national electricity champion, partly state-owned), and Greece's DEPA (Natural Gas Public Corporation, handling procurement and supply) have also signed the 25-year contracts. Their procurement volumes have not yet been announced (see EDM, September 25, 2013; BP press release, December 17, 2013).
Azerbaijan's State Oil Company has replaced Norway's Statoil as commercial operator for the Shah Deniz consortium. Gas sales and gas transportation contracts are to be managed by the Azerbaijan Gas Supply Company, established by the Shah Deniz shareholders, under the operatorship of SOCAR. According to SOCAR president Rovnag Abdullayev, his company will be in charge of marketing the entire volume of Shah Deniz gas (BP press release, December 17, 2013; Fineko/abc.az, December 23, 28, 2013).
Separately from the sales to European companies, the Shah Deniz consortium is committed to supplying Turkey with 6 bcm per year from Phase Two of production during the same period of time.