Strelkov/Girkin Demoted, Transnistrian Siloviki Strengthened in 'Donetsk People's Republic'
Publication: Eurasia Daily Monitor Volume: 11 Issue: 151
By: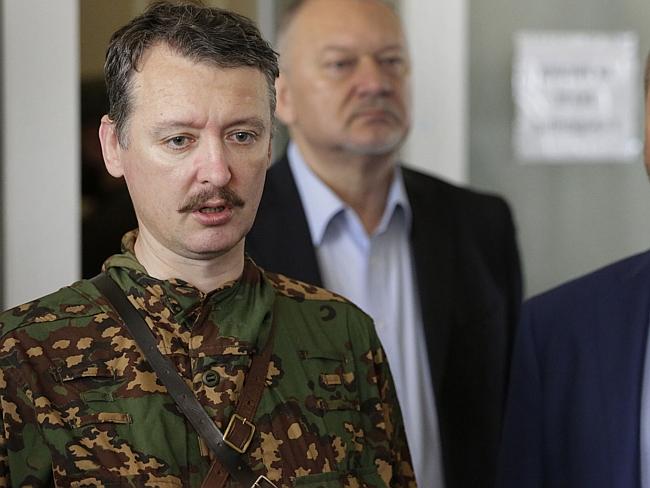 On August 14–15, the "Donetsk People's Republic (DPR) government" and its military command underwent another recasting—the second within one week, while Ukrainian forces tighten the ring around the city of Donetsk.
Colonel Igor Strelkov/Girkin, a hero to Russia's nationalist public, has now been stripped of much of his authority in the "DPR." Conversely, the team of siloviki (security services personnel) reassigned here from Transnistria seems to have become the strongest element in the "DPR government."
The preceding week had seen the appointment of a new "prime minister," the locally-born Vladimir Zakharchenko, replacing the Muscovite Aleksandr Boroday in that post (along with some other changes—see EDM, August 12). Boroday took this action immediately after a Moscow visit. He had held the "DPR prime-ministership" since its inception in mid-May.
Boroday stays on as "first deputy prime minister" and "senior advisor to the prime minister and government." According to Boroday, he has groomed the inexperienced Zakharchenko for the "prime-ministership" and will continue mentoring him. And it is again Boroday who has orchestrated and announced the second recasting, involving the demotion of Strelkov/Girkin.
Strelkov/Girkin has now lost the posts of "defense minister," commander-in-chief, head of the "national security council," and Donetsk city commandant. Admittedly, his authority was being contested by other commanders, and therefore his real powers were less than those titles implied. The new commander-in-chief is "prime minister" Zakharchenko. Acting on his authority, he has "ordered" the posts of deputy defense minister and chief of staff to be created, and appointed Strelkov/Girkin to both posts (DPR press service, August 8, 10, 14).
The new "DPR defense minister" is Vadimir Kononov, hitherto a mid-ranking paramilitary fighter ("opolchenets") who uses the nickname "Tsar." He is a Donetsk native, picked by Boroday to increase the indigenous element in "DPR's" leadership. The "government" decided on those personnel changes on August 14 and the "parliament" rubber-stamped them on the August 15. All the "ministers" have "acting" status (DPR press service; RIA Novosti, August 14, 15).
Lieutenant-General Vladimir Antyufeyev, the long-serving "state security minister" in Moldova's secessionist Transnistria, came in as "DPR deputy prime minister" on July 10 this year and "first deputy prime minister" in late July, with supervisory powers over the "security sector" (silovye voprosy). He has brought an entire team along to Donetsk. He also became "acting defense minister" in late July, for reasons not stated, but foreshadowing Strelkov/Girkin's demotion. Antyufeyev's confidants from Transnistria, Andrei Pinchuk and Oleg Bereza, are now "state security minister" and "internal affairs minister," respectively, of the "DPR."
The "DPR" created those two ministries at Antyufeyev's initiative on July 17, and his teammates are building them quickly, in anticipation of a Ukrainian siege of the city. Pinchuk and Bereza have already recruited a core staff of former officers who had resigned or defected from those ministries following the February 2014 regime change in Kyiv (conversely known as "Russian Spring" in Donetsk-Luhansk) "because they did not want to serve a pro-Western Kyiv." They have additionally hired more than 1,000 new personnel. They plan to use these ministries to maintain internal order, not as combatant forces, at least for now (DPR press service, August 1, 10).
Outside the security sector, the new "DPR deputy prime minister for social issues" is Aleksandr Karaman, former "vice president" of Transnistria. While Karaman's patron Antyufeyev is Siberian by origin, and served in Latvia during the final Soviet years, Karaman is a Transnistria native and is serving for the first time outside his homeland. As told by Antyufeyev to a visiting reporter, Karaman is a protégé of Russia's Deputy Prime Minister Dmitry Rogozin, who supervises Transnistria for the Russian government (El Pais, July 27).
Antyufyev told El Pais that Ukraine is an "artificial country, created by the Soviet Communists" and doomed to disintegrate, unless aligned closely with Russia (President Vladimir Putin's theses verbatim). "Russia had counted on the brotherly people as an ally against the West's expansion," but Ukraine's current government and its oligarchs are aligning with the West instead. Antyufeyev apparently expects to take over from Boroday when the latter returns to Moscow as planned in 2015 (El Pais, July 27).
The "Transnistrian" element's surge seems hard to reconcile with Boroday's effort at "indigenizing the "DPR government." In line with Boroday's views, the two top Muscovites—himself and Strelkov/Girkin—have yielded their top posts to the Donetsk natives Zakharchenko and Kononov. According to Boroday, the "the DPR ought to be headed by Donetsk natives." He links such a personnel policy with possible negotiations toward conflict-resolution. In that eventuality, the "DPR's" leadership would need to show native faces to the world (Novaya Gazeta, August 12).