The Maldives Faces Dual Challenge of Terrorist Returnees and Extremist Hate Campaigns
Publication: Terrorism Monitor Volume: 17 Issue: 6
By: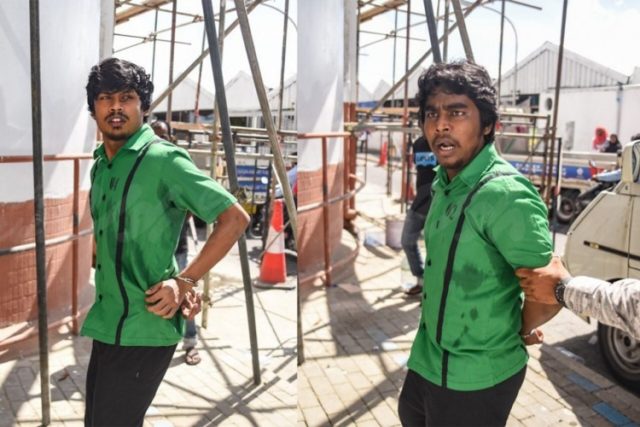 The Maldives, the smallest nation in South Asia, has witnessed it all in the last several years amid periodic political instabilty: Islamic radicalization, forced disappearances, foreign fighters, and crackdowns on free speech. At present, the archipelago nation is grappling with several new challenges—the problem of war refugees/returnees and growing religious dissent, with increasing amounts of hate campaigns on social media.
On February 21, the country's elite counter-terrorism agency, the National Counter-Terrorism Center (NCTC) in the capital Male, announced that six women wish to return home to the Maldives with their families. These women are in fact the war widows of Maldivian militants who died fighting alongside jihadist factions in Syria and Iraq. The director of NCTC, Brig. Gen. Zakariyya Mansoor, cautiously said in a press conference that  even though multiple agencies are working toward facilitating families', and many others', safe return to the country, authorities face many challenges in doing so, including the lack of identification documents for the children born in war zones (Maldives Times, February 21). While the Maldivian government is still weighing options to bring back its citizens and their children, the death of a Maldivian woman and her two children in Syria was reported on March 6 as the Islamic State's (IS) last remaining territory in Syria falls apart (The Sun, March 12).
Like the Maldives, countries worldwide are facing the challenge of how to deal with women and their children returning from the Syrian war theater. Undoubtedly, the situation is as alarming as the male fighters' homecoming, but agencies in the Maldives remain largely clueless about the nature of threats these female returnees will pose back home.
In mid-2014, then-Minister of Islamic Affairs Mohamed Shaheem Ali Saeed issued a diktat urging Maldivians to refrain from participating in foreign wars (Minivan Archive, July 2, 2014). The Anti-Terrorism Act of 2015 later criminalized any participation in other people's (foreign) civil wars and under the law, any individual caught attempting to leave the Maldives to join a foreign civil war could be jailed for 10 to 15 years. Despite this, the Maldives experienced this militant exodus as scores of radicalized Maldivians have left the country to fight with armed groups in the Middle East, including the al-Qaeda linked factions like Jabhat al-Nusra or the more recent hybrid group Hayat Tahrir al-Sham (HTS), as well as the Islamic State (IS). The government at present maintains that 61 people so far have joined the wars in Syria. However, the foreign agencies monitoring the foreign terrorist fighter issue in the Syrian civil war roughly estimated the total number of participants to 250, the highest per capita rate in the South Asian region.
Meanwhile, several Maldivian fighters who have returned from Syria and Pakistan are roaming free in the country. Returnees like Ahmed Latheef, Ahmed Suhail Moosa and Munawwar Abdulla are some of the first militants to be charged with traveling abroad with the intent of joining terror groups in early 2016. However, they have been acquitted for lack of evidence even though they were arrested in Turkey, and one of them claimed to be in "the sacred land of Shām (the Levant) to seek Jannat-ul Firdaus (Heaven)," according to his telegram chat and call records (Maldives Independent, October 23, 2017). Similarly, Mohamed Abdul Rahman, who had fought in Pakistan's Waziristan alongside the Pakistani Taliban for over a decade, is free in the Maldives as the criminal court cleared the charges against him  as prosecutors could not prove he had taken part in fighting after the 2015 Anti-Terrorism Act came into force (Maldives Independent, August 5, 2018).
These acquittals can be blamed on the Maldivian police's lack of expertise in anti-terrorism investigations, a fear of domestic backlash resulting in a lack of political will, or indecision to prosecute these war returnees—mostly hailed as Islamic heroes in the country.
Correspondingly, death threats and fatal attacks against liberal or secular individuals have become routine. Most recently, a covert Islamist group ran a Telegram channel "Murtad (apostate) Watch MV," posting pictures and information of people that they have labeled as "apostates," "enemies of Islam" or "laadheenee" (irreligious or secular) for speaking against archaic practices of Islam broadly and a  death by stoning verdict against a woman adulterer in the Maldives (Maldives Independent, January 7; Maldives Times, January 9). This telegram channel remains active, issuing life-threatening messages ever since it emerged online in November 2018. The channel is currently followed by hundreds of subscribers.
In the past, Islamist gang members launched several religiously motivated attacks in the Maldives and security forces' lack of action against the culprits forced several writers and scholars to flee the country for safety. Alarmingly, in the Maldives, there has been no robust action taken against Islamist networks that are suspected to be behind "Murtad Watch" like campaigns on earlier occasions. These networks are suspected to be behind the murders of writers and secular scholars like Yameen Rasheed (April 2017), Ahmed Rilwan (August 2014) and Afrasheem Ali (October 2012).
The Maldives, which claims to be a 100 percent Muslim (Sunni) nation, has failed to prosecute any perpetrators of violence against liberal and secular individuals, who have received death threats and been branded as apostates for their advocacy for freedom of belief or criticism against Islam.
The Maldives' Ministry of Islamic Affairs largely admitted the existence of these problems in a policy paper in April 2018, highlighting policy gaps around apostasy, religious freedom, and foreign fighters. This policy paper and its recommendations notwithstanding, all eyes are on the present democratic government under President Ibrahim Mohamed Solih, who has vowed to investigate and take actions against growing religious intolerance and extremism.