The Russian Side of the Murky Story in Belarus
Publication: Eurasia Daily Monitor Volume: 17 Issue: 113
By: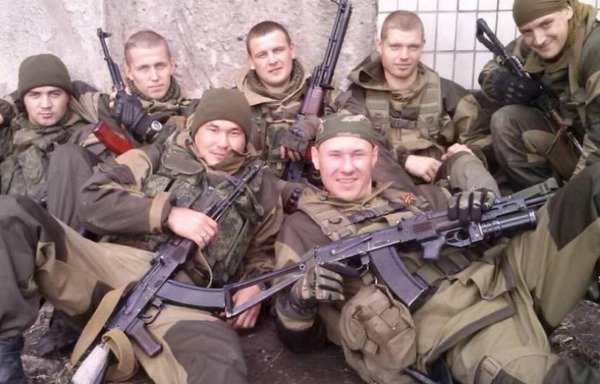 The presidential elections in Belarus were expected to be a tightly controlled affair, resulting in a convincing victory, on August 9, for the incumbent, Alyaksandr Lukashenka, who has firmly retained power since July 1994. The plan, however, unraveled as a result of the remarkably strong campaign conducted by the opposition. And on July 29, the political dynamics took a shocking and even bizarre turn when 33 Russian mercenaries of the private military company (PMC) Wagner Group were detained in a sanatorium just outside Minsk and charged with the intention to organize mass unrest (RBC, July 30; see EDM, July 30). The story continues to develop, and its impact on the outcome of the elections will become clearer next week. But the first Russian official responses and explosion of commentary in Russian media provide useful insight into the character of current relations between Belarus and its "big-brotherly" neighbor.
The usual reaction in Moscow to any problems involving mercenaries—which have become notorious in recent years, particularly when concerning the Wagner PMC—is resolute denial. But this time, disavowal was impossible because the arrested fighters' names were instantly published and confirmed by media investigations (Novaya Gazeta, July 30). Apparently, the Kremlin took offense at what it described as "insinuations," and it asserted that the "groundless detention" of Russian citizens did not fit within the "parameters of allied relations" (RIA Novosti, July 31). President Vladimir Putin discussed the "incident" with his Security Council but refrained from making a phone call to Lukashenka (Kremlin.ru, July 31). The Russian Ministry of Foreign Affairs issued a terse statement, expressing astonishment at the "outlandish interpretation" of the incident in Belarus and demanding that Minsk stop the "fanning of unnecessary, particularly in the period of presidential elections, negative emotions" (Mid.ru, July 30).
The official version is that a group of civilians (Russian law criminalizes mercenary practices) was on its way to Istanbul, to travel further to an undisclosed destination, and had nothing to do with the ongoing political turmoil in Belarus (Izvestia, July 30). Military experts in Moscow agree that Minsk was, for a long time, a convenient hub for transporting "Wagners" to various exotic destinations—except to Syria, where the military logistics are provided by the state (Svobodnaya Pressa, July 30). They also argue that the Belarusian secret services were obviously monitoring this channel, which means it would have been senseless for Russia to try to use it for "dirty purposes" (in Lukashenka's words) by bringing to Minsk a large group of men dressed in military-style fatigues with badges proclaiming "Death Is Our Business" (Nezavisimaya Gazeta, July 29). Aleksandr Golts, one of the best experts in this area, suggests that Lukashenka used a regular trip of a band of mercenaries in order to stage a show of a "special operation" to drastically change the course of the election campaign (Ezhednevny Zhurnal, July 30).
Lukashenka, indeed, excels at playing the game of "brotherly friendship" with Russia both ways: standing together with Putin at important ceremonies like the Victory Day parade, but escaping demands to deepen inter-state integration to the level where Belarus's sovereignty would disappear (Rosbalt, July 30). He has certainly taken this game to a dangerous level by hinting at the possibility of extraditing to Ukraine several members of the detained gang who used to be Ukrainian citizens and took part in the fighting in the Donbas war zone (Kommersant-FM, July 31). Despite his less-than-perfect personal chemistry with Putin, Lukashenka actually used to be quite popular with "patriotically minded" Russians, who saw him as a firm leader who puts the prosperity of the common people first (Moscow Echo, July 30). This popularity, however, has mostly faded recently, as the Belarusian leader engaged in a new round of political rapprochement with the West and made his defiance against the pressure from Russia a key theme of the election campaign (Lenta.ru, July 31).
President Lukashenka may have gone a step too far by ordering the jailing of the detained Wagner fighters after a clear signal from the Kremlin concerning their release (Newsru.com, August 1). Mainstream political commentators in Moscow have started to criticize his nervous behavior in managing the elections, and some voices in the State Duma suggest he should resign from the position he has occupied for "too long" (Meduza, July 30; Izvestia, August 1). The official Russian news agencies refer to data provided by the political opposition in Belarus regarding a recent rally in Minsk allegedly attended by 63,000 people; while the local police counted 18,000 (RIA Novosti, August 1). Moscow has ordered a tighter control of the border, resulting in long lines of trucks (RBC, July 31).
What makes it possible for Lukashenka to play such a high-risk game is his confidence that the prospect of regime change through elections remains entirely unacceptable for the Kremlin. The specter of "color revolution" haunts Putin's court; thus, every tough measure against the opposition would be seen as perfectly justified (Moskovsky Komsomolets, July 31). Gleb Pavlovsky, a veteran political analyst, argues that Putin cannot imagine any other counterpart in Belarus besides Lukashenka, even if he might want the latter weakened and humbled (Moscow Echo, July 29). At the same time, the continuing mass protests in Khabarovsk (Russian Far East), three weeks since the arrest of popular governor Sergei Furgal (see EDM, July 20), produce a worrisome background for the Kremlin's assessments of the crisis in Belarus (Znak.com, August 1). The protests are strictly ignored by the official media; yet, 83 percent of Russians are aware of them, and 45 percent of them express a positive attitude, while only 17 percent disapprove (Levada.ru, July 28).
Many similarities can be ascertained between the desperate efforts of the aging autocrats in Belarus and Russia to ensure their indefinite grasp on power despite the erosions of public support, not least due to their respective mishandling of the COVID-19 crisis. One crucial difference, however, is that Belarus has no "Great Power" ambitions and is free from the burden of cross-border wars and overseas military adventures, in which mercenaries have become the instrument of choice. Lukashenka's main worry is that his enforcers may betray him and refuse to act against the motivated and determined opposition. So he extensively conducts his presidential campaign by visiting military garrisons. Yet, this aggravates the maturing revolutionary situation—his (and Putin's) worst nightmare. The surprise move concerning the arrest of the three dozen Russian privateers was supposed to discharge the domestic emergency; instead, it might have set in motion an uncontrollable crisis.