Ukrainian Lawmaker Publishes Proposal to Recognize Circassian 'Genocide'
Publication: Eurasia Daily Monitor Volume: 11 Issue: 127
By: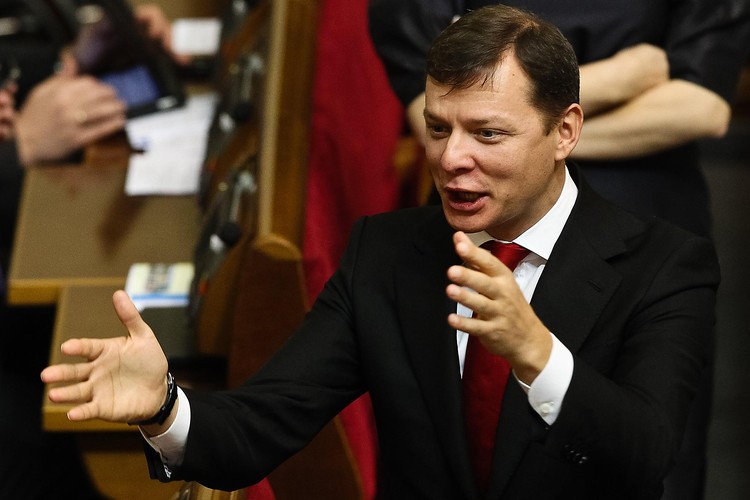 Oleg Lyashko, the outspoken deputy of the Verkhovna Rada, Ukraine's parliament, published on the parliament's official website his legislative proposal to recognize the 19th century Circassian "genocide" (cherkessia.net, July 8).
Kabard also cast doubt on the genuineness of the primary partner of the ICA in Turkey, the Federation of the Caucasian Associations in Turkey (KAFFED). According to the Circassian activist, the ICA and KAFFED held a joint meeting to counter Ukraine's possible recognition of the Circassian "genocide." The ICA argued that only it could represent Circassians worldwide, and no one else apart from it can ask for a recognition of the Circassian "genocide." The other argument was that everything concerning Circassians was an internal Russian affair. Kabard wrote that the Russian state "failed to open the way home in Circassia to the Syrian Circassians, spit in the face of Circassians at the Olympics in Sochi 2014 and, using the ICA and KAFFED, stole an entire generation of Circassians, paralyzing their activities. Now it is trying to steal the second generation, which is perhaps the last still capable of making up a united nation" (cherkessia.net, July 8).
As Ukraine becomes increasingly interested in the Circassian issue, the stakes rise significantly. Ukraine is not only one of the biggest neighboring countries, but it also has substantial expertise in how the Russian government machine works and how to deal with it. The Circassians, in turn, may potentially receive an invaluable friend that can provide real assistance to them and offset the loss of Tbilisi's support for their cause, which originated with the former government of Georgian President Mikheil Saakashvili. Now the cause of the Circassians appears to be quietly gaining some level of traction and increased backing among the Ukrainian political elite as evidenced by the support of Ukrainian lawmaker Oleg Lyashko. The initiative may have been inspired by Russia's recruitment and deployment of fighters of North Caucasian origin to eastern Ukraine. This move by Moscow caused a great deal of outrage among many in Ukraine, and it may now come back to haunt Russian President Vladimir Putin.