PRESS RELEASE—In Memoriam: Michael W. S. Ryan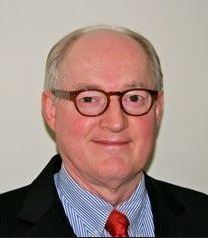 The Jamestown Foundation mourns the loss of Dr. Michael W. S. Ryan, a Jamestown Senior Fellow and noted expert on the Middle East and terrorism, who passed away on August 28, 2022 at his home in Arlington, Virginia. Dr. Ryan had been a Senior Fellow at The Jamestown Foundation since 2008 and was a regular contributor for the Terrorism Monitor and Hot Issues, penning articles on the relationship between al-Qaeda and ISIS, the re-establishment of the Caliphate, and the strategic fallout from Osama bin Laden's death, among others. You can find his articles with The Jamestown Foundation here: Michael W.S. Ryan.
Dr. Ryan also authored the groundbreaking book, Decoding Al-Qaeda's Strategy: The Deep Battle Against America, which was published by Columbia University Press in October 2013 as part of their series Columbia Studies in Terrorism and Irregular Warfare. Even more recently, The Wall Street Journal  quoted Dr. Ryan in their article covering the death of then al-Qaeda leader Ayman al-Zawahiri, published on August 4, 2022, titled "Death of Al Qaeda Leader Sets Off Succession Race for Terrorist Group." Dr. Ryan was a central figure in The Jamestown Foundation's Annual Terrorism Conference, and he repeatedly featured in other media with The Jamestown Foundation, offering his expertise and insights in video panels such as Beyond AQ & ISIS: What is Next for Jihadism, spotlighting other leading Middle East analysts such as Dr. Bruce Hoffman, Director of the Center for Jewish Civilization at Georgetown University and Jamestown board member.
Jamestown President Glen Howard said, "the death of Michael Ryan is a tremendous blow to Jamestown and our decades-old coverage of al-Qaeda and its offshoots since we began writing about al-Qaeda immediately after 9/11. Michael was a towering intellectual figure in the al-Qaeda studies community, and his ability to shed light on the strategies behind al-Qaeda's actions remain unmatched and will be sorely missed."
Dr. Bruce Hoffman had this to say, "Michael Ryan was a scholar of uncommon erudition and grace. His command of the Arabic language and deep understanding of Salafi-Jihadi ideology endowed his analyses of al-Qaeda and ISIS with great perspicacity and acuity. Michael was also an immensely warm and engaging colleague, generous with his time and always happy to share his knowledge and insights. His passing has left the field of terrorism studies impoverished."
Michael W. S. Ryan was a Senior Fellow at The Jamestown Foundation in Washington, D.C. and an independent consultant. Previously, he served as Senior Vice President at The Middle East Institute (2008-2009). The White House appointed him as Vice President at The Millennium Challenge Corporation (2006-2008). Dr. Ryan also held senior positions in the Departments of State, Defense, and the U.S. Environmental Protection Agency after joining the U.S. federal government in 1979 as a Middle East/North Africa analyst for the Department of Defense. He is author of Decoding Al-Qaeda's Strategy: The Deep Battle against America (Columbia University Press, 2013) and a U.S. Naval War College Case Study, "ISIS, The Terrorist Group That Would Be a State," (available to the public online). Ryan received his doctorate from Harvard University in the Department of Near Eastern Languages and Civilizations. Dr. Ryan is also the author of a recent case study for the U.S. Naval War College's Center for Irregular Warfare and Armed Groups (CIWAG), titled "Defeating ISIS and Al-Qaeda on the Ideological Battlefield."
                                                                                                                     ***
Founded in 1984, The Jamestown Foundation is an independent, non-partisan research institution dedicated to providing timely information concerning critical political and strategic developments in China, Russia, Eurasia and the world of terrorism. Jamestown produces three periodic publications: 
Eurasia Daily Monitor
, 
Terrorism Monitor
 and 
China Brief
. Jamestown research and analysis is available to the public free-of-charge via Jamestown's website, 
www.jamestown.org
.