Amid COVID-19, Old and New Conspiracy Theories Multiply in Armenia
Publication: Eurasia Daily Monitor Volume: 17 Issue: 65
By: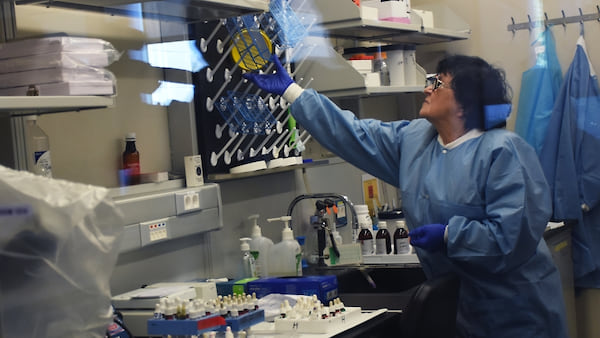 The COVID-19 crisis has exacerbated the ongoing disinformation campaign in Armenia. Old and new false claims and biased narratives have been actively promoted in recent weeks by multiple actors, foreign and domestic. A Russian propaganda campaign pursuing geopolitical objectives has, to a large extent, overlapped with the interests of various groups pursuing domestic political goals.
One narrative is directly related to disinformation about the Center for Public Health Research (Lugar Center), in Tbilisi, which, according to Russian media and high-level officials, is supposedly to blame for the COVID-19 outbreak in Russia. Earlier, there had been allegations that the facility was a biological weapon testing ground (see EDM, May 5). Remarkably, although the Lugar Center first opened in 2011, Russian officials attempted to retroactively blame it for causing, "from the territory of Georgia," the African swine fever outbreak, which actually began in 2007 (Rossiyskaya Gazeta, October 4, 2018). Similar allegations about United States–sponsored biological research laboratories in Armenia started as soon as these labs opened in 2016: right away, several Armenian organizations, as well as EADaily, Regnum and other Russian websites, speculated that the laboratories could be carrying out biological weapons–related experiments (Uic.am, June 16, 2017).
Last year, Moscow and Yerevan prepared to sign a memorandum on cooperation in biomedicine, which, notably, would allow Russian military experts to access the Armenian laboratories. But the decision was postponed in the fall (see EDM, November 21, 2019). Recently, however, the press secretary of the Ministry of Foreign Affairs of Armenia stated that the memorandum was still being discussed among governmental bodies in order to agree upon a common approach, and it would deal with a range of issues of common interest regarding biological safety, rather than allow unilateral inspections (Mfa.am, April 30).
Months ago, rumors about the US-funded bioresearch laboratories in Armenia became part of a coronavirus-related disinformation campaign launched by Russian media and proxy groups in Armenia. EADaily published a sequence of interviews with Grigor Grigoryan, who, for three months in 2011, served as the director of the State Food Safety Agency of Armenia. The Russian media outlet presented Grigoryan as an "international expert on zoonotic diseases." He claimed that COVID-19 could not have appeared as a result of a spontaneous genetic recombination and instead must be a biological warfare tool originating from the US; he expressed hope that the Russians, Chinese, Indians or Iranians would prove this contention (EADaily, March 24). Furthermore, the former official maintained that hazardous activities at US-sponsored labs in Armenia are targeting Russia and Iran, and that Armenia had resisted US expansion only during Robert Kocharyan's presidency, in 1998–2008 (EADaily, March 25). Grigoryan's claim about the artificial origins of the COVID-19 resembled an earlier statement by a Russian military expert, who asserted that unless the US allowed international inspections of their regional biological laboratories, it would be the main suspect (Radio Sputnik, March 13).
Moskovsky Komsomolets alleged that the laboratories could be the source of COVID-19 infection in Armenia, hinting about biological weapon research: "like the Guantanamo jail, the laboratories may be involved in activities that are illegal on US territory" (Moskovsky Komsomolets, April 8). A rather marginal Armenian non-governmental organization (NGO) led by a former deputy minister for youth and sports affairs, Khachik Asryan (in office in 2007–2018), used that article as a reference point for a statement demanding the expulsion of the laboratories. That, in turn, was cited by EADaily, Zavtra.ru, and a number of other Russian outlets, which claimed that Armenian society at large opposed the bioresearch centers. COVID-19-related disinformation originating from Russia has also been republished by a number of Armenian websites (Media.am, April 30), mostly related to former president Robert Kocharyan and other officials from the previous regime (see EDM, September 19, 2019). In addition, several Russian publications have been promoted for the Armenian audience via social media. An Armenian-language Facebook page titled "No to Virus-Producing American Laboratories," created on April 28 and so far followed by a few hundred people, has been actively advertised. In addition to Russian narratives, the page promotes Chinese and Iranian anti-American statements (Facebook.com [1], [2], April 30).
A number of other false narratives and conspiracy theories are also circulating in the Armenian media and social networks: including about the potential dangers of 5G telecommunication technology; that Bill Gates was indicted in India for sponsoring a defective polio vaccine that had paralyzed about 400,000 children; that Gates has planned for 60,000 people in Armenia to die from COVID-19; and that Armenian health authorities bribe the relatives of deceased persons to accept falsified statements about the cause of death. One of the most active domestic proponents of such claims is a known IT specialist, Karen Vardanyan, whose professional background helped him become a social media influencer. Last year, he had a bitter dispute with the government because of a disagreement over the financing of some projects (Media.am, May 5).
When it comes to domestic sources of the current coronavirus-related propaganda campaign, the role of the leading figures of the former regime and their media, affiliated NGOs, and other groups (see EDM, September 19, 2019) is particularly noteworthy. Even before the infection began spreading in Armenia, their network had already started panic mongering, spreading rumors about imminent hunger and mass revolts. Later, these same outlets and individuals began alleging that the health authorities were not reporting truthful information about the numbers of infection cases and deaths (Tert.am, April 9). These groups' activities further intensified in recent weeks, likely in response to the government's adoption of a law allowing for the confiscation of illicitly acquired assets (Azatutyun.am, April 16), as well as the initiation of legal proceedings against one of the network's de facto leaders, former president Serzh Sargsyan's son-in-law, Mikayel Minasyan. The latter was indicted for illicit enrichment and money laundering on March 23 (Azatutyun.am, April 22) and has been in hiding (probably in Russia).
These attempts to destabilize the socio-political situation in Armenia have, so far, not been successful. The government has mostly managed to keep the pandemic under control while providing relatively sufficient social aid to deal with the associated economic consequences (see EDM, March 30). However, such attempts will need to further intensify over the coming months. Meanwhile, the authorities face the challenge of combining competent crisis management with effective public communication, all while preparing for possible provocations or even direct street actions by members and supporters of the former regime.