Elections in Donetsk-Luhansk 'People's Republics' And Russia's New Conflict-Freeze Model
Publication: Eurasia Daily Monitor Volume: 12 Issue: 145
By: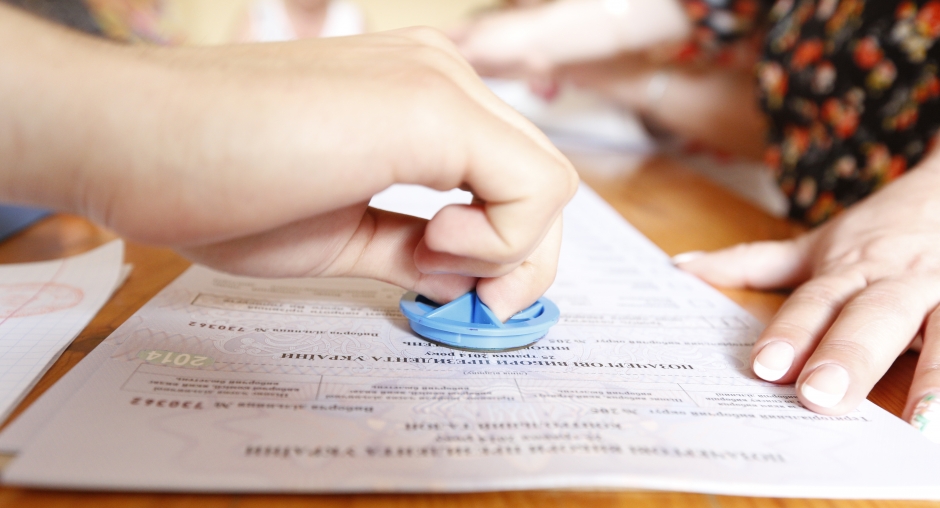 Western governments regularly disagree with the Kremlin over the meaning of democracy and free elections. Nevertheless, Western diplomacy currently supports Moscow's goal for local elections to be staged in the Russian-controlled territory of Ukraine's east. If validated as apparently intended by the Organization for Security and Cooperation in Europe (OSCE), such elections would legitimize the pro-Russia authorities in that territory. Holding an electoral mandate, but fronting for Russia, the authorities of Donetsk and Luhansk could then be seated at the table with Ukraine's central government, to negotiate an "internal" Ukrainian constitutional settlement.
That would introduce an entirely new paradigm of "conflict freeze" in Europe's East. For the first time in the 25-year history of those conflicts, Moscow and the main Western chancelleries are urging the aggressed country—Ukraine in this case—to authorize elections in the territory under Russian military and secessionist control, then bargain with the predetermined winners of those elections.
Russian President Vladimir Putin, German Chancellor Angela Merkel, French President François Hollande, and US Vice President Joseph Biden, among others, have recently pressed this message on Ukrainian President Petro Poroshenko in telephone calls (see EDM, July 9, 10, 20, 24, 31).
Russia has encouraged and instrumentalized numerous "elections" and "referendums" from 1991 to date in secessionist territories (Transnistria, Abkhazia, South Ossetia, Crimea, Donetsk-Luhansk). In all of those cases, however, Russia could never expect Western support for staging such "elections," let alone international validation of the results. Quite the contrary: Moldova, Georgia, Ukraine, as well as Western governments and institutions unanimously dismissed those voting rituals. The OSCE and other standard-setting institutions refused a priori to even observe those elections and referendums. They were deemed, in the first place, to violate the sovereignty of the legitimate states; and second, to lack the legal and democratic prerequisites to organizing such voting. Russia found itself alone validating such elections and referendums, with little or no practical consequences.
In Donetsk and Luhansk, however, Moscow does not need yet another voting ritual that the West will again ignore. Russia needs Western help to obtain Kyiv's consent to staging those elections in the first place. If staged, Russia will need Western acceptance of the elections' outcome and endorsement of the follow-up political steps.
The current intention is for the Donetsk and Luhansk "people's republics" ("DPR, LPR") to hold local elections that would supposedly confer democratic legitimacy on these proto-states. In the second step, based on that electoral mandate (obscuring their primordial mandate from Moscow), the "DPR-LPR" would negotiate a special relationship with the rest of Ukraine, as part of Ukraine's political and institutional system.
The Minsk Two armistice (February 2015) stipulates both of those steps. Through this process, Moscow aims to destabilize Ukraine, project Russia's influence within it, and compel Ukraine to subsidize the pro-Russia local authorities from Ukraine's state budget.
Local elections are scheduled to be held throughout Ukraine on October 25. Pro-Russia forces would be guaranteed to win in the occupied territory, if Kyiv authorizes the staging of elections there. For a legal figleaf, elections in that territory would have to be held on the same date as in the rest of Ukraine. Authorizing such elections would also commit Kyiv to accepting the outcome and negotiating with those territory's representatives on a new basis, much more favorable to them. Russia's proxies would be recast as holders of a democratic mandate.
Staging elections in Donetsk-Luhansk would be legally impossible and politically worthless in the absence of Kyiv's consent. Hence the convergent pressures on Kyiv to grant that consent. The whole point of the proposed elections is to set up negotiations between Kyiv and "duly elected" Donetsk-Luhansk authorities. It was Moscow that initially proposed staging elections in that territory, as part of Russia's solution to "the Ukrainian crisis." In recent weeks, however, Putin seems far less vocal, at least publicly. Moscow apparently expects Western diplomacy to encourage those elections more credibly than Moscow ever could.
The Minsk Two armistice has introduced an entirely new model of Russian conflict management and conflict conservation in Europe's East. Although it includes some military clauses, the Minsk document—highly unusual for an armistice—is mainly political in content. It aims, first, to legitimize Donetsk-Luhansk as a state-within-the-state (in Ukraine, though not of Ukraine); and second, to create a relationship between Donetsk-Luhansk and Kyiv as between two contracting parties, changing Ukraine's constitution accordingly.
Moscow had occasionally toyed with similar ideas in other "frozen-conflict" cases. But it is applying these ideas for the first time in Ukraine now. As such, these are radical innovations in Russia's praxis of handling the "frozen" conflicts.
Both of those goals—legalizing a state-within-a-state and qualifying that new entity for a constitutional contract with the existing state—require organizing elections in that territory. A democratic-looking façade also makes it somewhat more palatable for Western diplomacy to cooperate with this aspect of Russia's solution to the "Ukraine crisis."
The OSCE stands ready to assist with the proposed elections. The organization is trying to elicit Kyiv's consent through the Minsk Contact Group's working group on political affairs (OSCE, Ukraine, Russia, Donetsk, Luhansk). The group's most recent meetings in Minsk broke down over this and related issues (Interfax, Belta, July 21, 24, 28).
This marks Russia's shift from the old conflict-freeze paradigm, where the secessionists remain outside the aggressed country's political system, to the new conflict-freeze paradigm, literally injecting the secessionists back into the targeted country's system in order to destabilize it and project Russia's influence there.
This "freeze" model is unprecedented in that it would allow Russia's protégés to enter Ukraine's institutional system. This model contrasts with the "classical" frozen-conflict model, which keeps the foreign power's protégés out of the targeted country's political system.
Unable to win a war against Russia militarily, Kyiv would almost certainly go along with the "classical" way of freezing the conflict. That would involve, in a first phase, quarantining the secessionist authorities; immunizing Ukraine from the penetration of Russia's political influence and organized crime via the "DPR-LPR"; and buying time for Ukraine to conduct its reforms without having to wage a defensive war at the same time. Pressuring Ukraine to enter into a constitutional bargain with Russia's proxies, however, would mark the successful debut of Russia's new conflict-freeze paradigm.