Moscow's Rift With Minsk Reaches Critical Point
Publication: Eurasia Daily Monitor Volume: 17 Issue: 16
By: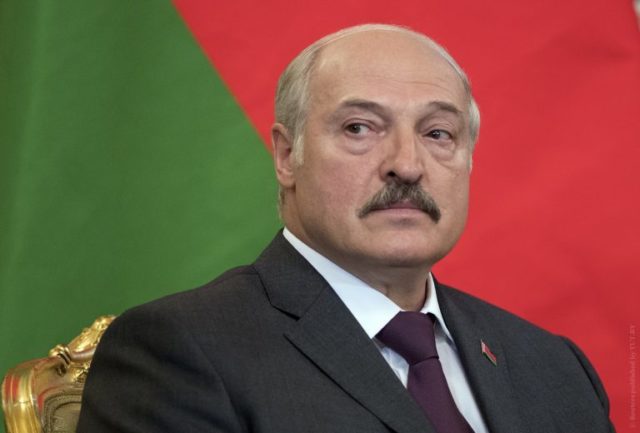 Belarus is officially Russia's closest ally. In addition to joint membership in the Moscow-dominated Collective Security Treaty Organization (CSTO, a regional defense alliance) and Eurasian Economic Union, Belarus and Russia together form a Union State—a loose confederative structure initially intended to transform into a federation with a common head of state, legislature, flag, coat of arms, anthem, constitution, army, citizenship and currency. The treaty to form the Russian-Belarusian Union State was signed in December 1999, days before Vladimir Putin took over the Kremlin; it was promptly ratified in Moscow and Minsk, and eventually the border between Russia and Belarus opened for the free flow of goods and people. But no genuine integration into a full-fledged federation ever occurred. Belarus under President Alyaksandr Lukashenka has steadfastly maintained its independence, often agreeing to different far-reaching integration plans coming from Moscow, but dragging its feet and practically doing nothing to meet them. Minsk did not recognize North Ossetia and Abkhazia—the breakaway statelets Russia helped carve out of Georgia and formally recognized as independent after the August 2008 war. Lukashenka also refused to recognize the Russian annexation of Crimea in 2014. Annoyance with the long-serving Belarusian head of state as an unfaithful and unreliable ally has been growing in Moscow and, as of January 2020, apparently reached a breaking point, turning into a full-blown political and economic crisis (Interfax, January 24).
Belarus earns billions of dollars by exporting to the European Union distillates and other oil products produced in its Soviet-built oil refineries using duty-free Russian petroleum shipments officially earmarked for internal consumption. Since Belarus maintains its own modest crude and natural gas extraction, there was always enough for both internal needs and export. But in 2018, Moscow approved the so-called "tax maneuver," which will phase out crude and oil-product export duties, replacing them with direct taxes on Russian domestic producers. The "tax maneuver" was designed to increase state budget revenues and close the gap between internal and world market oil prices. At the same time, Russian oil refineries were offered subsidies to prevent socially sensitive gasoline prices from skyrocketing (see Jamestown.org, January 31). According to Belarusian Prime Minister Sergei Rumas, however, his country's budget lost $130 million in revenues during 2019 because of the Russian "tax maneuver"; and that same year, Belarusian oil refineries (which obtained no similar state subsidies from either Moscow or Minsk) lost some $200 million. The price of Russian oil for Belarus for 2020 has yet to be fixed, and the price for natural gas shipments to Belarus has been agreed upon for only two months so far (Interfax, February 6).
In January 2020, Belarusian refineries received four times less Russian oil than previously agreed. According to Lukashenka, Russian oil suppliers are demanding "a higher-than-world-market price" (Interfax, February 6). Last year, Belarus asked Russia to compensate its losses due to the "tax maneuver," but Moscow replied by demanding the 1999 Union State Treaty be revitalized and road maps for true integration be approved and implemented. Plenty of intergovernmental discussions on these issues took place throughout 2019, but without any final results. Lukashenka has refused to merge his country with the Russian Federation, and he accused Moscow of exerting undue economic pressure: "I do not wish to be the last president of Belarus" (Interfax, January 24).
A bilateral summit with Putin in Sochi is planned for February 7, 2020. Lukashenka has gone on record to describe this upcoming meeting as a "moment of truth" that will make or break Russo-Belarusian relations going forward. Moscow has been amassing ever more economic pressure against its small western ally. Meanwhile, the Kremlin-controlled media is attacking Belarus's president, accusing the Lukashenka regime of parasitism: exploiting Russian resources and good will while not delivering true vassal fealty in return. Lukashenka, in turn, announced that Belarus may diversify its oil supplies, buying from Kazakhstan, Norway, or the United States. Minsk also threatened to hike the price Russia pays to pump its oil through Belarus to Europe or to use the same pipelines in reverse, to import oil from the West while physically curtailing Russia's export capabilities (Interfax, January 14; see EDM, January 14, 22, 29). Finally, US Secretary of State Michael Pompeo came to Minsk on February 1, 2020, providing Lukashenka an opportunity to internationalize his spat with Putin (Kommersant, February 3).
From January 31 to February 4, Pompeo visited the capitals of Ukraine, Belarus, Kazakhstan and Uzbekistan—a trip that raised alarm bells in Moscow. The Russian press described Pompeo as a scavenger or marauder, touring Russia's geostrategic backyard and attempting to turn Russia's closest allies against it, like the West purportedly already turned Ukraine. Pompeo's venture into former Soviet Central Asia was further described in Moscow as an attempt to curtail Chinese as well as Russian influence (Gazeta.ru, February 3). President Lukashenka has been under US sanctions since 2005, while US-Belarusian diplomatic relations have been downgraded since 2008. Now, in Minsk, the two governments agreed to restore ties, and apparently an exchange of ambassadors is pending. Additionally, Pompeo promised the US could provide Belarus with needed crude, if the price is right. Of course, Lukashenka himself still remains under US sanctions (Whitehouse.gov, June 13, 2019), which gives Moscow some hope the US-Belarusian rapprochement that was recently on display is just part of a game to try to put pressure on Russia. The Kremlin believes neither party is serious and that Lukashenka's Belarus can never leave the Russian embrace (Kommersant, February 5). In an apparent effort to assuage growing discomfort in Moscow, the Belarusian defense ministry has openly denied it was negotiating with the North Atlantic Treaty Organization (NATO) on creating a Partnership for Peace (PfP) training center in Belarus (Militarynews.ru, February 4).
In Sochi tomorrow, Putin and Lukashenka may once again agree on some compromise formula to resolve the immediate conflict over oil and gas shipments and prices; but underlying bilateral strains are much harder to fix. According to a recent poll, the proportion of Belarusians favoring an alliance with Russia has fallen from 55 to some 40 percent, while support for joining the EU has risen from 24 to 32 percent (Belsat, February 5). If Moscow continues its heavy-handed bullying, Belarus may follow Ukraine, where, according to a recent survey, some 70 percent consider Russia a hostile nation (Interfax, February 5). Russian authorities acknowledge the problem of growing "Russophobia" in former close and friendly countries, but no one seems to know what to do about it—other than to escalate anti-Western propaganda and raise the economic pressure on its most vulnerable neighbors.