Russia's Arctic Strategy Melting Under the Scorch of Sanctions (Part Two)
Publication: Eurasia Daily Monitor Volume: 19 Issue: 83
By: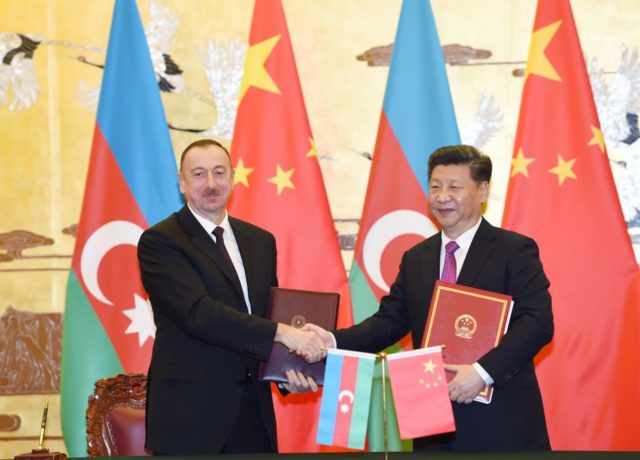 The unprovoked large-scale Russian military aggression against Ukraine, launched on February 24, is putting at risk the Kremlin's ambitious plans related to economic exploitation of the Arctic region and the Russian High North. Not only are the Russian war on Ukraine and the associated punitive sanctions adopted by the West undermining Moscow's ability to capitalize on its large liquefied natural gas (LNG) projects located in the Arctic region, but they are also creating problems for domestic oil producers, whose remaining reserves are overwhelmingly found in the High North and Siberia (see Part One in EDM, June 1). In late May, Russia was reportedly unable to sell approximately 62 million barrels of oil, attributed to a lack of customers willing to deal with Russian commercial entities. Furthermore, the output of Russia's leading petroleum producer, Rosneft, plummeted by 28 percent since the beginning of the year (The Moscow Times, May 24). Lastly, the European Union finally committed itself to a collective embargo on Russian oil by year's end—although, some exceptions and nuances apply—as a part of its sixth sanctions package, passed on June 3 (Interfax, May 31; Consilium.europa.eu, June 3). Yet, Russia's Arctic problems extend beyond the energy sector, threatening to additionally undermine the government's grand transportation-related plans in this region.
Many of the same issues jeopardizing Russian energy mega-projects may, in particular, undermine the Northern Sea Route (NSR), which the Kremlin views not only as a trans-regional maritime alternative to the Suez Canal (RIA Novosti, May 28, 2021) but also as a key driver for forging closer economic ties with China. On the surface, however, Russian authorities seem to be ignoring this reality, openly denying the existence of any such challenge to this strategic transport corridor.
The Northern Sea Route parallels Russia's Arctic coast, providing a shipping link between Europe and the Asia-Pacific. On April 13, President Vladimir Putin, during a special government session on the development of the Russian Arctic region, claimed that Moscow needs to come up with—yet another—plan for the NSR effective until 2035; according to Putin, this plan has to provide a steady and secure framework for ensuring the safe and secure transport of cargos along this maritime corridor (Kremlin.ru, May 22). Furthermore, in a related document, he specifies the number and the substance of projects that need to be completed over the next dozen years. Inter alia he calls for:
– Specifying the number and class(es) of vessels to be deployed in the Arctic region and providing a timeframe for when this could be done;
– Concentrating on the construction and maintenance of Russia's Arctic search-and-rescue fleet as well as the creation of regional Ministry of Emergency Situations (MChS) cluster centers;
– Increasing efforts toward and allocating additional means to the construction of ice-class vessels;
– Clearly indicating the amount of funding requested as well as the sources of funding; as well as
– Conducting concrete steps for ensuing food security in the Arctic region and its delivery to local communities.
In addition to these primarily civilian aspects, Putin notably demanded the "deep modernization" of military bases and related infrastructure deployed in the High North. And importantly, this should be accomplished by 2024, not 2035. According to Putin, these measures will have a dramatically transformative impact on the NSR, whose total cargo flow should reach 80 million tons by 2024 and 110 million by 2030 (Kremlin.ru, May 22).
Yet the viability and success of the NSR is challenged by China's ambivalent position, which in many ways is responding to the growing number of anti-Russian economic sanctions introduced by the European Union and the United States (see EDM, March 21; see China Brief, March 30). In effect, China has already begun to circumvent Russia when planning its cargo transportation to Europe. And if previously these moves were not significant (Kommersant, April 20), today the situation is changing. In early May, it was announced that the first multi-modal (rail and sea) container route from China (Chongqing) to the EU—known as the Trans-Caspian International Transportation Route ("Middle Corridor"), traversing Kazakhstan, Azerbaijan, Georgia, Romania and Central Europe—will not pass through Russian territory (1prime.ru, May 10). Thus, it appears that China will not, contrary to Russia's hopes, prioritize sending its goods and products via the NSR nor across Russian mainland.
In many ways, this decision by Beijing is inseparable from the fear of Chinese firms coming under international (secondary) sanctions as well as worries about instability on the Russian market. Furthermore, it looks like China is increasingly balking at collaborating with an international pariah and a country that employs pirated transportation methods. Namely, the Chinese side had prohibited Russian air companies iFly and Aviastar-TU Airlines from conducting flights to the country as long as they continue to operate illegally seized Boeing and Airbus airplanes (left behind after their Western operators abruptly pulled out of Russia). According to Russian sources, China has canceled all flights that these companies had booked to China (Kommersant, May 27).
Russian experts additionally worry that if the EU ultimately decides to sanction all goods and products delivered to Europe through Russian territory—both via land- and sea-ways—China's interest in utilizing Russia as a transportation corridor for its goods will completely collapse (Nezavisimaya Gazeta, April 10). In effect, Brussels has already taken the first step in this direction: in accordance with the sixth sanctions package, EU-based companies are prohibited from providing insurance services to Russian vessels carrying oil (Interfax, May 31). Depending on Russian actions vis-à-vis Ukraine or the wider neighborhood, more severe steps could be taken in the future.
Arguably, while China will presumably continue purchasing some quantities of Russian oil and natural gas as well as other strategic natural resources—naturally, on conditions favorable to China—large and sophistication geo-economic energy or transit projects in the Arctic are unlikely to move forward as long as Russia remains under international economic sanctions.