The 'Privatization of Force' Presses on in Russia (Part One)
Publication: Eurasia Daily Monitor Volume: 20 Issue: 34
By: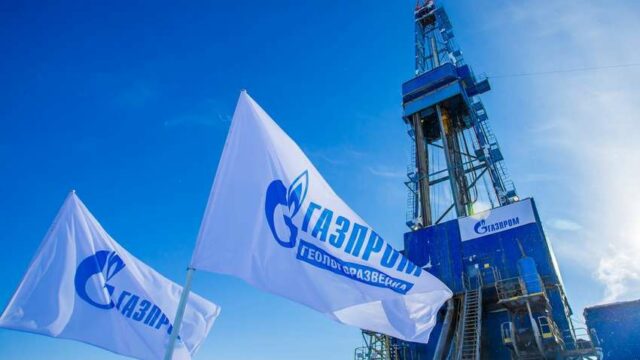 On February 7, the press service of the Main Directorate of Intelligence of the Ukrainian Ministry of Defense (GUR) issued a statement revealing that one of Russia's largest energy companies, Gazprom Neft, is now creating its own private military company (PMC). According to the GUR, this move was authorized by Russian Prime Minister Mikhail Mishustin. The document presented by the GUR stated that, of the capital authorized to the PMC, 70 percent belongs to Gazprom Neft and the remaining 30 percent to "Staf-tsentr" private security company (PSC). According to the GUR, the new PMC will be created in line with existing Russian legislation that allows companies operating within the realm of the fuel-energy complex (toplivno-energeticheskii kompleks) to create PSCs to provide additional security to the objects and infrastructure that belong to such organizations. Thus, according to Ukraine, the creation of yet another PMC in Russia—under the umbrella of an energy giant—is nothing new. It is the continuation of a kind of "arms race" in which many pivotal players in the Russian Federation—from various spheres and industries—are likely to follow the example of the notorious Wagner PMC, created by Yevgeny Prigozhin, and embark on creating private security or military groups of their own (Gur.gov.ua, February 7).
In this, while Gazprom Neft is a well-known player, much less information is available about the so-called "Staf-tsentr" group. According to Russian sources, the company is officially registered in Omsk, where Gazprom Neft has an oil refinery. Thus, it seems Gazprom Neft's primary motivation for creating a PMC is to "protect its fuel-energy complex and facilities that belong to the company and its subsidiaries/branches" (Chvk-info.ru, February 9).
From a historical perspective, Gazprom Neft's decision to establish a (para)military structure of its own is neither surprising nor revolutionary. In fact, back in 2007, Russian energy giants—including Gazprom, Lukoil and Transneft—received formal permission to use such formations (defined as PSCs) to protect their assets abroad. Even before that, throughout the 1990s, powerful Russian figures and private companies were actively relying on services of so-called PSCs (Uwaterloo.ca, accessed February 26). Moreover, according to some investigative reports, Wagner-associated contractors—whose services were commissioned by Gazprom—were allegedly employed to complete security-related work in Syria, where one operative was killed in 2017 in Homs province (Svoboda.org, April 8, 2019).
That said, however, several reasons point to the fact that, this time, the situation may be different. Many experts argue that Gazprom Neft's decision was not only motivated by commercial or pecuniary interests but by a number of other aspects as well.
In their analysis, some US-based outlets converged with Ukrainian sources on the perspective that Gazprom Neft's decision to establish a PMC may be related to its willingness to challenge other so-called "non-state" militarized formations that are mushrooming in Russia (Ru.espreso.tv, February 8). In fact, some argue that the Kremlin has used legal altercations between Prigozhin and illustrious journalist Alexei Venediktov to weaken the position of Wagner's patron and curator (Espreso.tv, February 7).
In addition, other experts have stipulated that the reason for this move could be rooted in economic and business interests. In supporting such claims, these experts have utilized British intelligence that alleges monthly expenditures for Wagner (and its founder Prigozhin) are reaching $100 million (Gov.uk, December 22, 2022; News.liga.net, December 23, 2022). On top of that, Prigozhin—through his ownership of the catering company Konkord—has remained the key beneficiary of earmarked state contracts for catering and cleaning services, which allows the billionaire to receive billions of rubles annually (Dossier.center, accessed February 16). Moreover, being fully aware of the huge losses suffered by Wagner in Ukraine—as of the end of January 2023, Wagner is rumored to have lost up to 30 percent of its forces during severe fighting in Donbas (Ava.md, January 30)—other actors (including direct competitors) in Russia could be prone to challenge the dominant shadow security provider within Russia.
However, these versions are lacking one crucial component that should be traced back to the origins of the Wagner Group. The PMC was created and sponsored by the Russian state as a force capable of solving (para)military, economic, business and geopolitical objectives abroad. Thus, the foreign component of Wagner's portfolio must not be ignored. Apparently, the creation of competing shadow armies (and paramilitary structures) could be attributed to the desire of certain Russian actors to replace or diminish Wagner's presence on the resource-endowed African continent. In fact, this theory was partially endorsed by Prigozhin himself, who claimed, "Americans have no means to drive us away from there [Africa]. However, in Russia there is a serious struggle against us [Wagner Group] to drive us away from there. … That is why we are encountering serious counter-pressure, including attempts to cut down on our financial support so I could not keep our groups [mercenaries] in Africa" (RBC, January 14). Wagner's founder also mentioned that he is "not too disturbed by the actions of the US," which are aimed at constraining his group. Instead, he complained that the main enemies of Wagner are inside Russia—forces that are trying to "steal" his victory and diminish the role of the group in the so-called "special military operations" in Ukraine.
Prigozhin further noted that the greatest harm to Wagner could come from an "internal struggle for existence, corruption, bureaucracy and bureaucrats who want to leave things as they are." According to the Russian entrepreneur, this is why some state-sponsored media have already embarked on a campaign to de facto ban the name "Wagner PMC" as such (Eadaily.com, January 13).
Ultimately, in addition to already existing tools of so-called "power economics," Russia is looking to a new phase of "privatization of force." This trend clearly highlights the fact that, along with (semi)governmental structures, government-related bodies and agencies could embark on the process of outsourcing force, which might have deeply distressed internal consequences for Russian society.