Moldova Extricates From Russian-Dominated Process of Negotiations on Transnistria (Part Two)
Publication: Eurasia Daily Monitor Volume: 20 Issue: 34
By: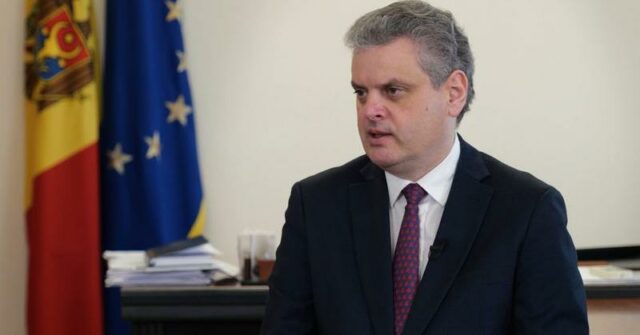 As part of its recent clean break with Russia, the Moldovan leadership is calling for the unconditional and complete evacuation of Russian forces unlawfully stationed on Moldova's territory in Transnistria. Unconditional withdrawal means not preconditioned on a "special status" that Chisinau would have to negotiate with Tiraspol to the latter's and Russia's satisfaction—a condition that Russia imposed and the other parties accepted within the "frozen" 5+2 negotiation process. Complete withdrawal means that Russian troops with the label "peacekeepers" as well as those without that label must all withdraw as they are all unlawfully present in Moldova (see EDM, January 26, 30, 31, February 1).
Irrespective of their actual combat value, those troops' mere presence can provide Russia with pretexts to threaten or even undertake a military intervention on Moldovan territory. In a February 23 press release, the Russian Defense Ministry alleged that massive Ukrainian forces were concentrating on Transnistria's "borders," poised to invade it. Claiming that Ukraine is thereby "threatening Russia's peacekeeping troops legally stationed in Transnistria," the Russian Defense Ministry warned that "the Russian Federation's armed forces [from outside Transnistria] would fittingly react to this provocation-in-the-making" (TASS, February 23). On February 24, repeating the Defense Ministry's allegations and warning, the Russian Foreign Ministry raised the threat level in a ministerial "declaration" proclaiming: "The Russian Federation's armed forces will in that case protect our compatriots [in Transnistria], the Russian peacekeeping contingent and the Operational Group of Russian forces. … Any action that would threaten their security will be treated, under international law, as an attack on the Russian Federation" (TASS, February 24).
While pointing the finger of blame at Ukraine, both Russian statements also target Moldova without naming it explicitly. Both documents threaten to de-recognize Moldova's territorial integrity in that they reference "Transnistria's borders," pretend that international law covers Russian "peacekeeping" operation there and (self-contradictorily) equate Moldovan territory in Transnistria with a territory of Russia itself.
This political-"legal" argumentation closely resembles that backing Russia's 2008 military intervention in Georgia's South Ossetia territory (and farther into Georgia's interior): (1) Russia's "peacekeeping" troops were "legally" stationed there; (2) purported attacks on those "peacekeepers" provide Russia with a casus belli; (3) Russia is entitled to intervene militarily in defense of its passportized "compatriots" in that territory; (4) a territory once taken under the control of Russian "peacekeepers" can be equated with a territory of Russia; and (5) all this is in line with "international law" as Russia sees it. Moscow had recognized Georgia's territorial integrity on paper until rescinding that recognition officially in 2008.
Russia continues recognizing Moldova's territorial integrity on paper, but the February 23 and February 24 statements (see above) broadly hint at a possible de-recognition if and when Russia would find it expedient. The Kremlin has refrained from openly de-recognizing Moldova's territorial integrity and sovereignty in Transnistria as long as Chisinau accepted Moscow's rules of the game there (for almost three decades, except for fleeting moments) or adopted a conciliatory stance. Moldovan President Maia Sandu's government did just that in 2021–2022 hoping for Russian acceptance of Moldova's westward turn. With those hopes dashed, and Chisinau finally making a clean break with Russia, the latter seems to hint that it could end the pretense of recognizing Moldova's territorial integrity and sovereignty in Transnistria. The Kremlin's ultimate decision will probably depend on the outcome of its aggression against Ukraine.
This turn of events highlights the inherently destabilizing nature of Russia's military presence in Transnistria vis-a-vis both Moldova and Ukraine. This, in part, is why Chisinau is trying to break the Russian-imposed conditional linkage between the withdrawal of Russian forces and a Moscow/Tiraspol-approved "special status" for Transnistria.
That conditional linkage is one key element ("basket three," the final one) in the 5+2 process, along with the other components of the Russian-written "acquis" of that process. Moscow and Tiraspol are therefore keen to reactivate the 5+2 process (see EDM, February 24).
Russian Foreign Minister Sergei Lavrov has, most recently, twice called for that process to restart (Mid.ru, February 1; TASS, February 15), on the latter occasion blaming Ukraine and the European Union's "maniacal striving to undermine the 5+2 mechanism." Similarly, Lavrov's deputy minister Mikhail Galuzin (TASS, February 23) and the Russian ambassador to Chisinau, Oleg Vasnetsov (Topwar.ru, February 13), portray the 5+2 format "without alternative," apparently implying that Russia would not negotiate in any other format. Transnistrian leader Vadim Krasnoselsky and his representatives are asking both Moscow and the Organization for Security and Co-operation in Europe (OSCE) to do all they can to reactivate the 5+2 forum (Novosti pridnestroviya, February 2, 17; TASS, February 14; Izvestiya, February 21).
The Moldovan government's position is grounded partly in the country's organic law adopted in 2005 (Moldpres, July 22, 2005; Legis.md, accessed February 27), left to gather dust by subsequent Moldovan governments and conveniently ignored by Western diplomacy in pursuit of compromises with Russia until it re-invaded Ukraine last year. Under that law, Transnistria's eventual legal status may be established only after its demilitarization (defined as complete withdrawal of Russian forces) and its democratization (ineligibility of Russia's proxies), in that sequence (demilitarization being a prerequisite to democratization). In turn, demilitarization and democratization are to advance Transnistria's reintegration with the Moldovan heartland, not the other way around (which would compromise Moldova's now-real chances for European integration). Furthermore, the 2005 law treats Transnistria as a sum total of localities, each one entitled to decide whether to become a part of a special-status territory by plebiscite (the procedure by which the Gagauz autonomy was established in 1994). Most recently, Moldovan Prime Minister Dorin Recean (newly appointed) and Deputy Prime Minister Oleg Serebrian (in charge of reintegration policies) have begun invoking this law (Ziarul National, February 13, 21; Moldova TV Channel One, February 20) as part of Chisinau's effort to extricate from the "5+2" trap.
The 2005 law does not necessarily require Chisinau to negotiate a Transnistrian "special status" with Tiraspol—let alone with Russia's proxies in Tiraspol—nor with Russia itself. It leaves open (albeit without requiring it) the option of Chisinau itself establishing a legal status for Transnistria or "the localities on the left bank of the Nistru River." This would be an "octroi" (octroyed status), as distinct from a contractual arrangement between Tiraspol and Chisinau that Russia has imposed and the other parties accepted as the goal of the 5+2 process. Under Moldova's Constitution (1994), a "special status" for Transnistria is optional, as it may be granted (i.e., an octroi), and to be established for localities, not a "region": "The localities on the left bank of the Nistru River may be granted special forms and conditions of autonomy, in accordance with a special status that would be adopted by organic law [by this Parliament]" (Parlament.md, art. 110[2],accessed February 27).
The OSCE, however, seems beholden to the toxic Russian legacy in the 5+2 process and the finality of a contractual special status for Transnistria. Visiting Chisinau and Tiraspol as the OSCE's 2023 chair, North Macedonian Foreign Minister Bujar Osmani declared: "While the aggression against Ukraine has created challenges to the Transnistria Settlement Process, this vital process is a clear priority for our chairpersonship"—to wit, the Transnistrian special status and indispensability of "5+2, the only format that has been mutually agreed [on]" (Ziarul National, February 14; Osce.org, February 15). Chisinau's officials called for the withdrawal of Russian troops from Moldova when meeting Osmani; but he has failed to do so, as has the OSCE collectively since as far back as 2002 due to Russia's veto.
North Macedonia is one of many small countries with small foreign ministries and meager out-of-area expertise that rotate annually in the OSCE's chair. In this way, the foreign minister is double-hatted, representing the country's own policy outside the OSCE framework while representing the OSCE's collective position on issues within the chairmanship's mandate. And that OSCE consensus is necessarily one that Russia has approved. The main concern for small OSCE-chairing countries is to arrive at the end of their annual term without embarrassing gaffes and to hold a tranquil ministerial-level meeting in their capital in December. Even Russia's re-invasion of Ukraine has, apparently, not budged this OSCE chairmanship from deferring to Russia's position on Moldova and Transnistria.