War in Ukraine, Public Pressure Compel Moldovan Authorities to Review National Defense Policy
Publication: Eurasia Daily Monitor Volume: 19 Issue: 89
By: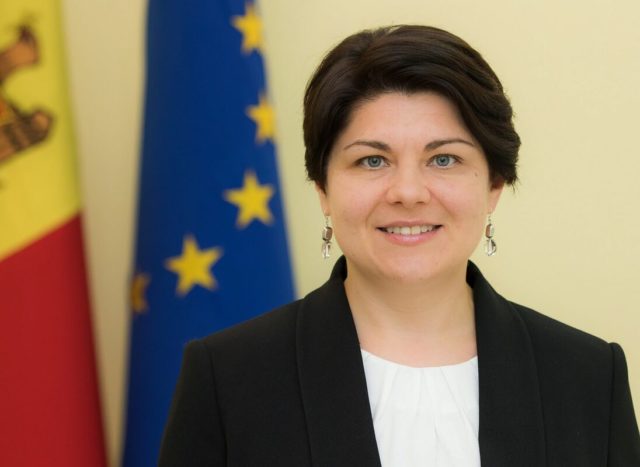 While Ukraine is engaged in an all-out effort to convince its Western partners to increase and speed up weapons assistance so that it can defend itself more effectively against Russian aggression, Moldova has taken a different tack. Ever since the start of the Russian re-invasion of Ukraine on February 24, the Moldovan authorities insisted there was no risk of that conflict spilling over into Moldova (Stiri.md, March 3); and they promised that the country faced no imminent security risk because of the war next door (Newsmaker.md, April 27). This mantra had become the standard response to all possible variations of questions directed at Moldovan officials regarding the government's degree of preparedness to defend the country in case of military aggression.
Those quasi-dismissive replies from the authorities reflected Chisinau's overall defense and security policy: to avoid strengthening its military capabilities and to abstain from requesting defense assistance in the form of lethal equipment from its Western partners, in order to placate Russia (see EDM, May 11). The underlying rationale seems to be that if Moldova remains a weak and soft military target, then Russia will not pursue military actions against it. Moscow has pounced on this approach by Chisinau, signaling to the Moldovan authorities that in the Russian interpretation, a neutral Moldova means a militarily weak Moldova. Thus, the Russian foreign ministry spokesperson Maria Zakharova threatened that "NATO's [North Atlantic Treaty Organization] military assistance to Moldova will not strengthen its security" and that "it does not correspond with the country's permanent neutrality status" (Izvestia, June 8).
Moldovan officials have repeatedly stressed that they do not intend to pursue lethal military assistance (Europa Libera, May 21) and have been claiming instead that "Moldova is a peaceful and neutral country […] not threatening the sovereignty of any state." This is despite the fact that Moldovan Defense Minister Anatol Nosatii recently acknowledged the country overwhelmingly relies on military equipment of Soviet origin that was produced in the 1960–1970s (Adevarul.md, June 3). Local media even ridiculed the chief of the Main Staff of the National Army, Brigadier General Eduard Ohladciuc, for claiming that, when it comes to national security preparedness, the Moldovan army "was prepared for peace" (TV8.md, June 1).
Therefore, when British Foreign Secretary Elizabeth Truss mentioned that Moldova (along with other small countries) could benefit from military assistance to be able to better protect itself against potential Russian aggression (TV8.md, May 21), this placed the Moldovan authorities under pressure. Furthermore, during his recent visit to Moldova, as part of a larger Congressional delegation from the United States, House Foreign Affairs Committee chair Gregory Meeks pointed out that the US is ready to provide military assistance to Moldova, if its authorities request it (Tvrmoldova.md, May 21). Thus, the pervasive question to Moldovan officials about the country's defense readiness has become more difficult to dodge.
The consequent reactions from senior members of the government were contradictory, as keenly noticed by the local media. Moldovan President Maia Sandu said that this kind of military assistance from Western partners had not been discussed yet (Stiri.md, May 27). In contrast, both Prime Minister Natalia Gavrilita and Foreign Minister Nicu Popescu responded by claiming that discussions on requesting Western (lethal) military assistance were ongoing (Europa Libera, May 27; Adevarul.ro, June 3). Sandu founded and brought the governing Party of Action and Solidarity (PAS) to power, and, as head of state, she is the Supreme Commander of the Moldovan Armed Forces; as such, she maintains effective control over all important governmental policies pertaining to defense and security. So it is highly unlikely that any discussions on foreign military assistance could have happened without her knowledge.
More likely, the incumbent governing cabinet is under pressure to review its existing approach in these spheres. Signs have already emerged that there is disagreement among top Moldovan officials as well as inside PAS on Moldova's current defense policy designs. For instance, the speaker of the parliament and recently elected chairperson of PAS, Igor Grosu, seems to favor a more decisive and robust defense policy, including requesting Western military support (Stiri.md, May 31). He likely represents a segment of the ruling party that opposes President Sandu and Prime Minister Gavrilita on defense issues.
Currently, the latter camp seems to be wining the debate, however. In early June, Gavrilita clarified to the media that the issue of military assistance, while under consideration, is "still a general discussion." She revealed that "we are at the stage when we are still trying to decide if we will request lethal military assistance or not" (Moldova 1, June 2). These sentences reveal that her government does not intend to pursue the policy of arming and strengthening Moldova's defense capabilities in order to discourage a potential assault from the outside. Arming, even for a small country like Moldova, has the effect of increasing the costs of Russian aggression and reducing the probability that such an attack would be entirely successful.
By rejecting the option to rearm, the Gavrilita government has implicitly chosen the policy of bandwagoning with Russia. However, the intra-Moldovan debate on how to respond to Russian aggression reflects a similar policy divergence in the West, where the United States and the United Kingdom seek to help Ukraine defend itself militarily and establish a new regional security reality, while countries like France and Germany are tempted to preserve the status quo that is more favorable to Russia (see EDM, June 13). The Gavrilita government is currently under the strong influence of advisors—both domestic and foreign—who share the French and German view of de facto appeasing Russia. This situation will likely continue, unless the US abandons its perception of Moldova as strategically insignificant and steps in, while the UK becomes more active in the region.